It Chapter Two review – a satisfying conclusion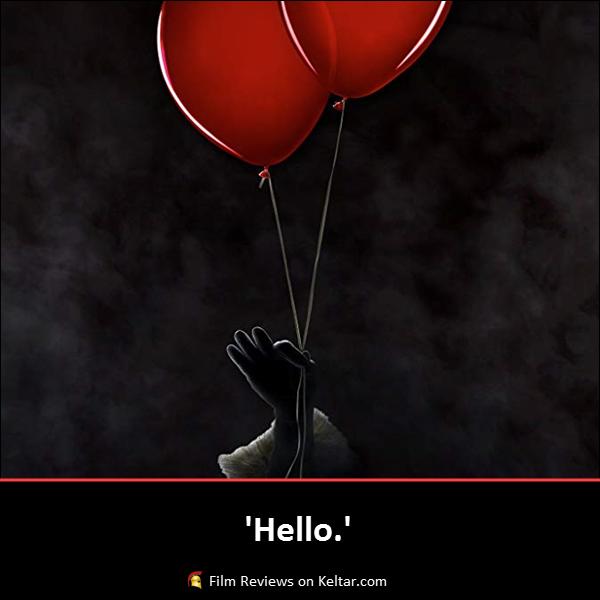 'After twenty-seven years a devastating phone call unites the Losers Club, all of which have grown up and moved away from their hometown.'
Adapting Stephen King's thousand-page novel about a demonic clown tormenting a small town was always going to take two films. Fortunately, after the huge financial and critical success of It (2017), that second film was greenlit and is now upon us. It Chapter Two is a near three-hour epic that has the monumental task of concluding this decades-spanning story. Getting to finish, Andy Muschietti once again directs what is arguably one of King's most beloved books.
The story is set twenty-seven years after a group of young teens defeated the inter-dimensional entity that was terrorising their small town. Grown up and now separated, they must reunite when "It" resurfaces with revenge on the mind. Preferring the form of Pennywise the clown (Bill Skarsgård), it lures them back to the town. Scared but determined, the self-proclaimed "Losers" are ready to kill this monster once and for all. Leading the charge is Bill (James McAvoy), followed by Richie (Bill Hader), Beverly (Jessica Chastain), Mike (Isaiah Mustafa), Ben (Jay Ryan) and Eddie (James Ransone).
'You have to hand it to Muschietti, if you were disappointed they left anything out of the book in the first movie, he certainly makes up for it here.'
For the most part, this is a very faithful adaptation of the source material. Book fans will find many of their favourite moments visually brought to life in great detail. A lot of the mythology surrounding Pennywise's origins is likewise expounded upon. More a continuation than a sequel, it has a distinct tone from the first chapter. What's more, the protagonists are now all grown up in a contemporary setting. This takes away the Eighties nostalgia and coming-of-age element that Chapter One had.
Consequently, Muschietti's dedication to the source material comes with its own set of problems and issues. Your enjoyment of this film will likely depend on your expectation of what you think it should be. Looking for a dense story which is just as much a drama and character study than it is a horror, then this should appeal to you. But, if it's a tight and straightforward scary movie you're after, you might find It Chapter Two overlong and unnecessarily complicated. If however you fall in the latter category, you could quite happily leave your viewing at the self-contained and more simplistic first instalment.
'Nevertheless, Muschietti does tie the two films nicely together.'
If your excited to see the gaps in the plot filled and more background given, you will find plenty to appreciate. As a horror film, it might seem quite mediocre, but it's in the visuals where Muschietti really shines. Pennywise being a reality-warping entity allows him almost limitless freedom in how he scares his victims. Taking advantage of that, Muschietti adds a lot of style. Filling the screen with very effective and disturbing imagery, you'll be in a constant state of unease. There's even an element of body horror, and one scene in particular is a clear reference to another iconic movie monster.
Credit for this has to be given to the effects team and Skarsgård for Pennywise's look. Aided with CGI, he truly is a terrifying creation. Through the way he speaks and moves his body, he brings a really inhuman presence that will easily get under your skin. I dare say he proves a scarier version of the character than Tim Curry's interpretation from the 1990 miniseries.
'When it comes to the protagonists, they are all perfectly cast.'
McAvoy as always is great in whatever he's in, and he does a fantastic job as the tormented Bill. Really, all the actors do solid work, and they all present an authentic comradery between them. The real standout however has to be Bill Hader as comedian Richie. Getting the biggest arc, he by far has the most compelling journey. Although apt with the dramatic part to his role, it's through him there's actually a fair amount of humour as well. Despite the disturbing material, that levity is smartly inserted into the story and is much needed.
Not just as adults, but the younger cast also return for flashback scenes. This aspect doesn't always work as some de-aging technology has to be used for some of the young actors, which can be jarring at times. On top of that, it adds to that lengthy runtime which probably could have been brought down.
'It Chapter Two is definitely the weaker of the two films.'
Bloated and unfocused, not everything in a book has to be put into the movie adaptation. Some movies warrant that kind of length, but the narrative being unfolded here didn't need almost three hours. Having said that, there's still a lot here to enjoy. With brilliant cinematography, an engaging cast and Skarsgård's terrifying performance as Pennywise, this is a satisfying conclusion to an epic story.
Film Details
15 · 2h 49m · 2019.
Genre
Horror · Thriller.
Cast
Bill Hader · Bill Skarsgård · Isaiah Mustafa · James McAvoy · Jay Ryan · Jessica Chastain.
Director
Andy Muschietti.
Writer
Gary Dauberman (screenplay).
Based on the novel by
Stephen King.
Cinematography
Checco Varese.
Editing
Jason Ballantine.
Music
Benjamin Wallfisch.
Contains
discrimination · horror · language · strong gory violence.
David Axcell
Film Critic
David has quite a broad taste in film which includes big budget blockbusters and small indie films; including International and Arthouse cinema. As long as it's good in that particular genre, he'll watch anything.
This article is copyright owned by Keltar Limited. All rights reserved.
Plagiarism or unauthorised copying is not permitted.
All other copyrights remain the property of their respective owners.