The Witch review – a terrifying and layered film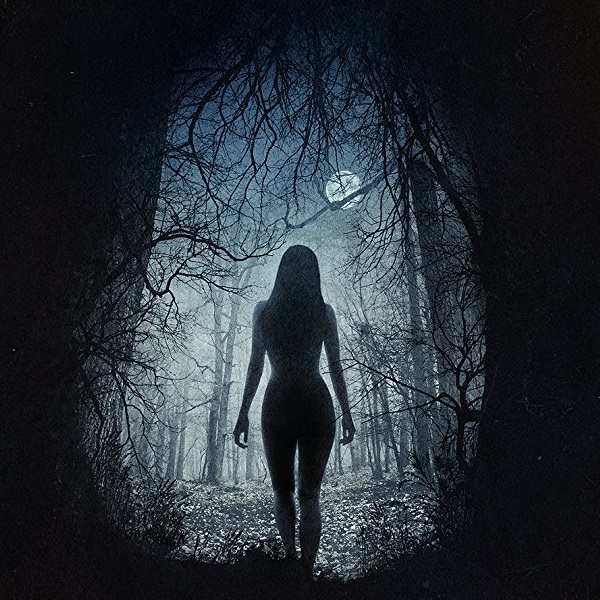 'A puritan family in 1630s New England is banished from their village to the outskirts of a secluded forest that is haunted by an evil witch.'
The Witch is one of those small budgeted but highly effective horror films. Well-made and fear inducing, it's even more impressive when you consider it's made by a first-time feature director. This is a strong debut for Robert Eggers, who also wrote the screenplay. By taking familiar elements of the horror genre and moulding them into something different and unique, he offers an outstanding piece of cinema.
What also helps is its very self-contained story. Set in New England during the 1630's, it's a time period we're not that used to seeing portrayed. Offering something original, the plot revolves around a family trying to live a self-sufficient life after being shunned from their puritan village. Building a farm by a large secluded forest, things descend into chaos when their young infant goes missing. Oldest daughter Thomasin (Anya Taylor-joy) is racked with guilt as she was watching her baby brother at the time.
Unconventional to say the least, this is not a film designed for the masses. Eggers ambitiously goes for that weird and absurd approach. Slowly building the tension, he doesn't rely on standard scary movie tactics. Instead, he focuses on creating a disturbing experience that just continually scratches at your nerves. Through unsettling imagery, a creepy score and isolating the main characters from any help, you'll be wincing in your seat all the way through. It won't be for everyone, but those who buy into its unusual folktale approach, will find plenty to appreciate.
One of the film's main strengths is the setting. Using nothing but natural light, there's a real authentic look to the cinematography. Going further with that attention to detail, Eggers even gives the characters old English speech. All this, combined with the excellent production design, really sells the idea that we're watching something from the 1600's, bringing a sense of realism to the story. Not only that, but the forest is equally well-utilised and conveys the appropriate ominous feeling, where something threatening could be lurking behind every tree. In addition, there's no help to be had for this excommunicated family, and in a pre-electricity age, it all makes the danger that more palpable.
Thematically, The Witch is also quite layered and offers a variety of meanings behind its simple plot. There's a look at the religious oppression of women. How during the seventeenth century, witchcraft was an accusation tossed around to any woman acting outside societal norms. We see this most clearly through Taylor-Joy's Thomasin. Due to her approaching womanhood, she's perceived as a growing threat by her zealot parents (Ralph Ineson and Kate Dickie) and accused of imaginary crimes. This was a patriarchal society with women seen as the weaker sex and religion played a key part in pushing that perception.
These issues are aptly explored through the great and committed performances. Taylor-Joy shines in her breakout role, with the film hinging on her portrayal of the put upon Thomasin. She's the one who has the clearest arc, as she's mentally broken down through the course of the film. Although her character is highly oppressed, Taylor-Joy brings just the right amount of nuance to her role. As a result, she's able to present a young, strong-willed woman, who fits in with the time period, but simultaneously feels modern.
Happily, she's also brilliantly supported by the rest of the cast. Ineson and Dickie do a splendid job as the father and mother. Despite their extremist views, the older actors expertly keep them from being one-note caricatures. Even Harvey Scrimshaw as young son Caleb has to do some heavy lifting, and really succeeds in what he has to achieve. One scene in particular involving him will have you tense all the way through your body, and create a very visceral reaction.
'Eggers has made a film that won't appeal to everyone, but should find a small, dedicated fan base nonetheless. With an interesting and layered story, a chilling atmosphere and skilled performances, The Witch is a terrifyingly good movie.'
Film Details
15 · 1h 32m · 2015.
Genre
Horror · Mystery.
Cast
Anya Taylor-Joy · Harvey Scrimshaw · Kate Dickie · Ralph Ineson.
Director
Robert Eggers.
Writer
Robert Eggers.
Cinematography
Jarin Blaschke.
Editing
Louise Ford.
Music
Mark Korven.
Contains
strong threat · violence.
David Axcell
Film Critic
David has quite a broad taste in film which includes big budget blockbusters and small indie films; including International and Arthouse cinema. As long as it's good in that particular genre, he'll watch anything.
This article is copyright owned by Keltar Limited. All rights reserved.
Plagiarism or unauthorised copying is not permitted.
All other copyrights remain the property of their respective owners.