The Festival review – fun and hilarious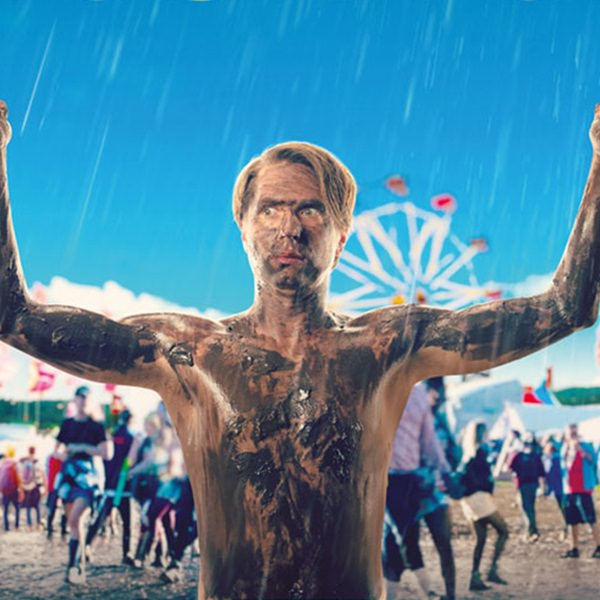 'After his girlfriend dumps him, Nick thinks his life is over but his best friend has other ideas and drags him to a giant music festival.'
Directed by Iain Morris, one of the creators of The Inbetweeners (2008-2010), The Festival is a similarly styled British comedy. He even casts Inbetweeners star Joe Thomas as the hapless protagonist, making this a spiritual sequel of sorts.
The story follows Nick (Thomas), who after graduation from university gets dumped by his girlfriend Caitlin (Hannah Tointon). Miserable, it's up to best friend Shane (Hammed Animashaun) to pull him out of his depression by taking him to an epic music festival.
'One of the things Morris does get right, is using a real-life music event as his backdrop.'
By using the Leeds Festival for parts of the film, it brings an authentic flavour to those large crowd scenes. What's more, he seems to understand and get the whole feel of what it's like to go to one of these big events. Whether it's the recreational drug use, the mud, or the general lack of personal hygiene, it all feels very real.
Having said that, if you're not a fan and don't see the appeal, you should still find the movie incredibly funny. A big part of the humour actually comes from Nick's approach to the whole experience. Preferring his home comforts, he spends most of the time pointing out all the things he doesn't like, which will help find something relatable for those audience members who don't like music festivals.
When it comes to the cast, Thomas is a perfect fit for the neurotic Nick.
Although you could argue he's playing the same type of character he always plays, he does it so well. Excellent at being that awkward young-man, he's the one who easily contributes in bringing the most laughs. Not only that, he bravely allows himself to be put in some very vulnerable positions and just throws himself into this role. He also has a great chemistry with Animashaun's Shane, showing a believable and genuine friendship which is the heart of the story. There's also Claudia O'Doherty as festival regular Amy. She almost steals the film from Thomas with her relentless and hilarious dialogue.
After the three main protagonist, Morris fills his film with a selection of great British comics like Nick Frost and Noel Fielding. Some are wasted, but they all slot in well with this very English movie. Even Flight of the Conchords Jemaine Clement has a small but funny role as the boyfriend of Shane's mum, who's a bit too eager to play his part as step-dad. Other than that, the rest of the cast are mostly functionary and there to steer the plot and main leads.
'The Festival is a suitably fun and hilarious summer movie. It may not break any new ground in the world of British cinema, but it gets the job done. With a very game lead in Thomas and some very funny set pieces, those inclined towards this style of comedy will find plenty to enjoy and go back to.'
Film Details
15 · 1h 38m · 2018.
Genre
Comedy.
Cast
Hannah Tointon · Joe Thomas · Noel Fielding.
Director
Iain Morris.
Writers
Joe Parham · Keith Akushie.
Cinematography
Simon Tindall.
Editing
Charlie Fawcett · William Webb.
Music
Rael Jones.
Contains
crude humour · drug misuse · sex · strong sex references · very strong language.
David Axcell
Film Critic
David has quite a broad taste in film which includes big budget blockbusters and small indie films; including International and Arthouse cinema. As long as it's good in that particular genre, he'll watch anything.
This article is copyright owned by Keltar Limited. All rights reserved.
Plagiarism or unauthorised copying is not permitted.
All other copyrights remain the property of their respective owners.