Hell or High Water review – a great modern Western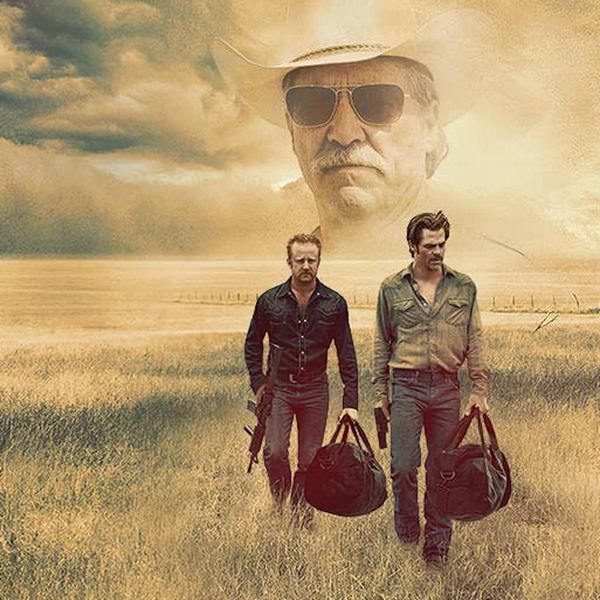 'In order to save their family ranch two brothers resort to desperate measures.'
No Country for Old Men (2007), Slow West (2015), Bone Tomahawk (2015) and Django Unchained (2012) are just a few of the of the Western films that have come out in the last decade or so. It seems that although Hollywood is still saturated with comic book adaptations and superheroes, there is a small resurgence of this old school genre, and now Scottish director David Mackenzie with his American debut, adds his contribution to this great, forgotten style of storytelling with Hell or High Water.
Although set in contemporary Texas, like No Country for Old Men, it still very much has a feel of a western with its wide open spaces, dusty deserts and small towns filled with outlaws and lawmen. Set in a back drop of economic uncertainty, Hell or High Water centres around two brothers, Chris Pine's down on his luck divorcee and Ben Foster's ex-con, as they plan a series of bank robberies to save their family farm. Hot on their tail is Jeff Bridges' soon-to-retire sheriff who is committed to bringing the two outlaws in before he hangs up his badge.
It's a simple, elegant story that's more interested in mood and character than an intricate in-depth plot. It's just a tale of two outlaw brothers, one of whom just wants to do right by his family. Additionally, it's not just a superb modern western, but an engaging cat and mouse thriller with some not so subtle social commentary on the economic climate and what effect it has on the average individual. In fact, Mackenzie hammers this point to the extent that you'll believe it's the banks that are the real bad guys.
Like the Westerns of old, Mackenzie also directs with a real slow and deliberate pace, helped by a soothing score and a great country western soundtrack. He's in no hurry to tell this story and although some might find it too slow, it's a pace that suits the landscape and characters presented before us. Besides, those quiet moments are what Mackenzie uses to pull you in and immerse you into this world. This is all aided by some amazing cinematography that portrays a real rustic charm to the environment, especially some beautiful landscape shots during dawn and dusk which will actually make you hanker for a trip to southern Texas.
Although mostly bleak and pessimistic in tone, Mackenzie does interject some humour here and there so as not to make it a completely miserable experience. Most of this humour comes from the performances, primarily that of Jeff Bridges' lawman and his Native American partner played by Gil Birmingham who give great back and fourths and show an authentic long term partnership with the constant bickering parallel with mutual respect.
Bridges is particularly great in the role and just about keeps it from tipping over into a caricatured and overly clichéd archetype. He's pretty much perfected that grizzled old timer routine and he slots that character perfectly into the aesthetic of the story.
Pine and Foster also give wonderful performances as the two outlaw siblings and do an ace job of depicting a real, genuine brotherly bond between them despite being very different characters. They also prove exceptional at expressing a lot of feelings and emotion with very little vocabulary. The sort of minimalist acting that takes a lot of skill to pull off, where you can read their characters like a book just by looking at their faces and body language.
Even Foster, in which he plays the stereotypical loose cannon, is still able to create a lot of sympathy and ground the character to the extent that even when he does terrible things, you can still get behind him and root for him. Pine also demonstrates that he's not just a pretty face to put in front of the camera, but someone with real acting chops and can bring real gravitas to a role when called for.
'It might be too slow for some, but with great performances all round. An excellent low key story about family and what we would be willing to do for them, and some well executed action set pieces, Hell or High Water deserves all the praise, and is a classic in the making.'
It certainly can be held up alongside the other great Westerns of our time, and with a bittersweet and ambiguous ending, Mackenzie's film will certainly linger in the mind long after its finished, leaving you pondering what happens next, in a good way.
David Axcell
Film Critic
David has quite a broad taste in film which includes big budget blockbusters and small indie films; including International and Arthouse cinema. As long as it's good in that particular genre, he'll watch anything.
This article is copyright owned by Keltar Limited. All rights reserved.
Plagiarism or unauthorised copying is not permitted.
All other copyrights remain the property of their respective owners.