Kubo and the Two Strings review – a beautifully animated and heartfelt film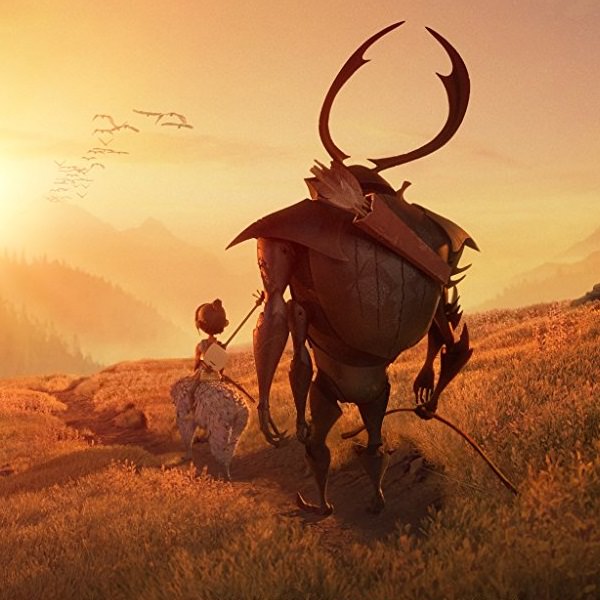 'A young boy must find his father's magical armour and defeat a vengeful spirit.'
Laika Studios continues their winning streak of stop motion features with Kubo and the Two Strings. Set in Ancient Japan, the story revolves around young Kubo who grows up looking after his ill mother while also hearing her tales about his dead father's adventures and battles with an evil deity, known as the Moon king.
It's only after he is attacked that he realises that his mother's stories are all too real and must set on his own quest. With his mother gone and his only allies a talking Monkey and a cursed Samurai in the form of a Beetle, he must set of in search of a magical armour and defeat the Moon King and his equally evil twin daughters.
Directed by Travis Knight in his debut, Kubo and the Two Strings is classic storytelling at its best, of good versus evil, and of persevering and overcoming incredible odds. It's the kind of story that lends well to the old school format of stop motion. It's a persevering process itself and as you watch, you can almost feel the work's that's gone in to making this film.
It's a dying craft that holds a lot of charm and beauty that CGI just can't replicate no matter how advanced the technology gets. Don't misunderstand me, Disney and Pixar, and even Dreamworks of recent have made some beautiful looking films, but there's a physical aspect to stop motion that requires far more finesse and care.
It's a beautifully told story and Knight proves a good choice to tell it; probably down to his background in animation. Like previous Laika films, Kubo and the Two Strings isn't afraid to delve into some rather mature themes like growing up, dealing with loss, and facing death. It's also very heartfelt and moving, and even gives Pixar a run for its money on the emotional stakes. Furthermore, Knight isn't afraid to go dark with some of the imagery making it quite scary in places for adults and children alike.
If you think I'm making it sound like a dour experience that no child will sit through, rest assured there is plenty of action throughout the runtime. These are all well-crafted, suspenseful scenes that can easily stand alongside what any CGI bloated blockbuster has to offer. Combined with some really engaging characters, these exhilarating and visceral set pieces suck you right into what's going on.
As mentioned, the characters are all well developed and stunningly animated, which is all enhanced by some excellent voice work all round. Charlize Theron brings real warmth and compassion to Monkey, and Matthew McConaughey's perfectly suited for the bumbling but sincere Beetle who balances the comedic and dramatic sides so well to that character. Additionally, for a family film, the antagonists are surprisingly scary and threatening, and those twin sisters particularly will send shivers down your spine.
'For a directorial debut Knight has proven rather adept in creating a truly vivid and immersive world which we can really buy into.'
Kubo and the Two Strings isn't just a great family film, but a great film in general which everyone can enjoy. With a powerful story and great characters, Laika prove again that they are the king of stop motion and that sometimes, the old way is still better.
David Axcell
Film Critic
David has quite a broad taste in film which includes big budget blockbusters and small indie films; including International and Arthouse cinema. As long as it's good in that particular genre, he'll watch anything.
This article is copyright owned by Keltar Limited. All rights reserved.
Plagiarism or unauthorised copying is not permitted.
All other copyrights remain the property of their respective owners.