Stranger Things: Season 2 review – astoundingly good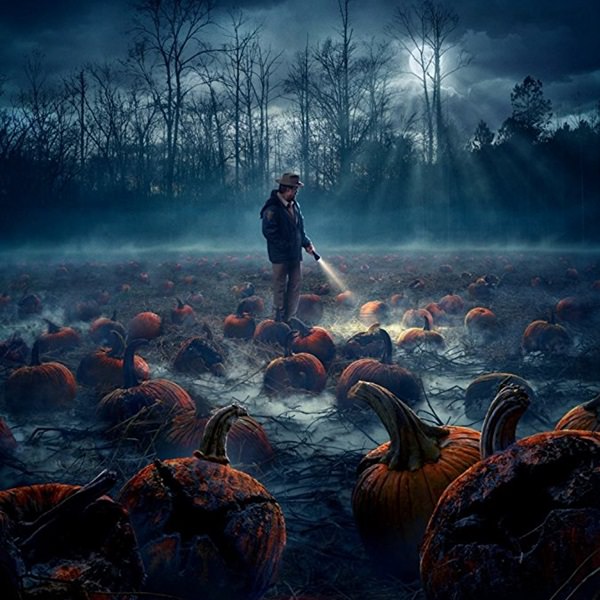 'A year has passed and Mike is plagued by visions of the Upside Down and danger from a strange new creature.'
Back in the summer of 2016, the first season of Eighties-set sci-fi horror series Stranger Things, which was created by The Duffer Brothers, was the very definition of a sleeper hit. With minimal marketing, overnight, this unassuming Netflix Original became a global phenomenon by sheer word-of-mouth, and took everyone by surprise. However, with Season 2 having just recently dropped on the streaming service, there's now expectation and anticipation for its second run, with surprise no longer being its primary weapon. That being the case, does season two live up to the hype, or like so many, does it collapse under the pressure. Suffice it to say, there will be spoilers ahead from the first series.
This new season takes place one year after Will (Noah Schnapp) was rescued from the 'Upside Down' dimension and Eleven (Millie Bobby Brown) disappeared. The four school friends, including Mike (Finn Wolfhard), Dustin (Gaten Matarazzo) and Lucas (Caleb McLaughlin), are now trying to live normal lives, but it's not long before weird occurrences start to happen again. It begins when a mysterious disease pops up out of nowhere and destroys local crops. Then, when Will starts having visions of the upside down and a strange new creature, the boys must once again, work together to save their friend.
One of the first things you'll notice when watching Season 2, is the larger and grander scale in the scope of the story. Indeed there's a bigger budget and you can tell. Clearly, The Duffer Brothers have grown in their ambition, and therefore, are able to indulge themselves.
Fortunately, it really pays off, as they provide something different and not just repeat the same formula. They're able to expand the world out, introduce new characters, and basically give us more bang for our buck. Additionally, we don't just get the one monster, with it's pure instinctual nature, but something more sinister and intentional, allowing us to see more into this other dimension and how it works.
Although a slow start, this continues to be an impeccably paced show, with each episode designed to leave you wanting more. Heavily serialised, and with only nine episodes, this is like watching a really long movie rather than a season of television with separate and distinct episodes. As a result, there's a nice flow to the plot, and apart from one episode that feels out of place, everything gels together perfectly, revealing one big cohesive narrative. Cleverly, this means you can't jump in anywhere, but need to start from the beginning to understand everything, getting you hooked from the get go.
Like the first season, The Duffer Brothers carry on mining the very best the Eighties had to offer, and unsurprisingly, fill season two with references galore from movies of that time. Some glaringly obvious, and some more subtle. From Aliens (1986) to Indiana Jones and the Temple of Doom (1984), if you can think of it, you can probably find some kind of homage in this love letter to eighties cinema and their greatest film makers.
Again, it's not all nostalgia obsessing, and The Duffer Brothers make sure their sophomore year focuses just as much on their character's development, seeing them both grow and evolve, literally and figuratively. Will, for example, isn't just the missing boy from the first season, but we get to see what his experience in the 'Upside Down' has done to him, and how it's changed him. What the doctors think is just PTSD related flashbacks, turns out is more a result of malevolent forces, and he becomes an important part of the overarching story.
As a result of the young actors getting older, some new interactions are created, like making Dustin and Lucas romantic rivals when new girl Max (Sadie Sink) comes into town. Joe keery's Steve Harrington equally gets more to do than be the school Jock. In fact, he's partnered up with Dustin for a chunk of the series, and they have a great back and forth, providing some much needed comedy. It's no secret of Eleven's return, but we continue to see her grow from government weapon, to a slightly more normal child, and delve deeper into her past.
The only misstep, except for maybe Chief Hopper (David Harbour), is that some of the adults haven't moved beyond from where they were the previous year. Yes, Winona Ryder's Joyce has a new boyfriend in the form of Sean Austin's Bob, but she's basically that angry and constantly panicked mum from before. Also, Nancy and Jonathan's (Natalia Dyer and Charlie Heaton) relationship has stood still, and their arc repeats the same beats from last season.
Once again, breathing life into all these characters are the amazing young cast, who have to stretch themselves even more this time round. Thankfully, they nail it, bringing real authenticity to their performances, and hitting some great emotional highs that will no doubt break your heart. Schnapp and Wolfhard particularly present a genuine friendship that has been strengthened and tested through fire. Brown equally knocks it out of the park, as she simultaneously brings strength, rage, and vulnerability to Eleven. What's more, the intensity she displays in her face when using her powers feels so raw and powerful, you'll absolutely believe she could melt your brain with her mind. Really, without these amazing child actor performances, which can be hard to come by, this show wouldn't be as awesome as it is.
'Stranger Things sophomore year has everything you would want from a second season. Not only does it bring back all that made the first one great, while still making it feel fresh and original, it goes bigger and bolder with its execution without sacrificing its characterisation. With fantastic performances, especially from the young teens, and an engaging story that follows from the last one, this is a series that continues to astound. Bring on Season 3.'
David Axcell
Film Critic
David has quite a broad taste in film which includes big budget blockbusters and small indie films; including International and Arthouse cinema. As long as it's good in that particular genre, he'll watch anything.
This article is copyright owned by Keltar Limited. All rights reserved.
Plagiarism or unauthorised copying is not permitted.
All other copyrights remain the property of their respective owners.