Shooting Better Movies: The Student Filmmaker's Guide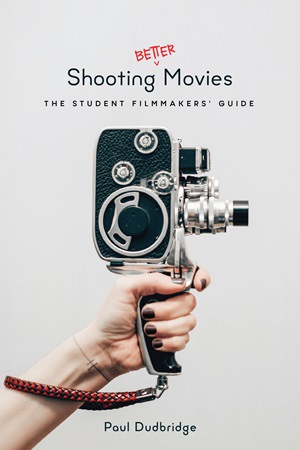 'A student filmmakers' guide to scripting, filming and producing your own movies by Paul Dudbridge.'
How to Use This Book
This book has been written and arranged to reflect the filmmaking process: starting with scriptwriting, moving on to production, and then on to the more technical aspects of camera, sound, and editing. However, you may want to dip in and out of the various chapters, depending where your primary interest lies.
But if you consider yourself a "filmmaker," a newbie, or a more experienced jack of all trades, I'd advise you to read the book from cover to cover. You will need to know most, if not all, of the information contained herein, and to follow the order it is written.
If you're a professor or teacher, the more technical chapters on Camera and Lighting, Sound, and Editing might be good places to start. These are the nuts and bolts of filmmaking and are normally the first areas to be taught. Equally, a college or university student might start with their main area of focus or study.
For any actors reading, look at the directing chapters, specifically Directing, Part 2 – Actors. Also read the Editing chapter; it's where performances are ultimately crafted.
In the film industry, all areas and disciplines affect all others and don't work in isolation. Directors need to know a little editing, camera operators need to know some aspects of sound, editors need to know how visual effects work, and writers need to know what can be achieved by producers dealing with budgets. So even if your primary focus lies in one area, it might serve you well to know a little more about the others. You can talk their language when on set.
One final note: I like to treat my books well and with respect. However, I appreciate this is a technical manual of sorts, and you may need to highlight lines or make more notes on the pages. For this one time only, if it enables you to access and remember the information more quickly, I encourage you to do so, and I'll make an exception! Enjoy.
Paul Dudbridge
July 2017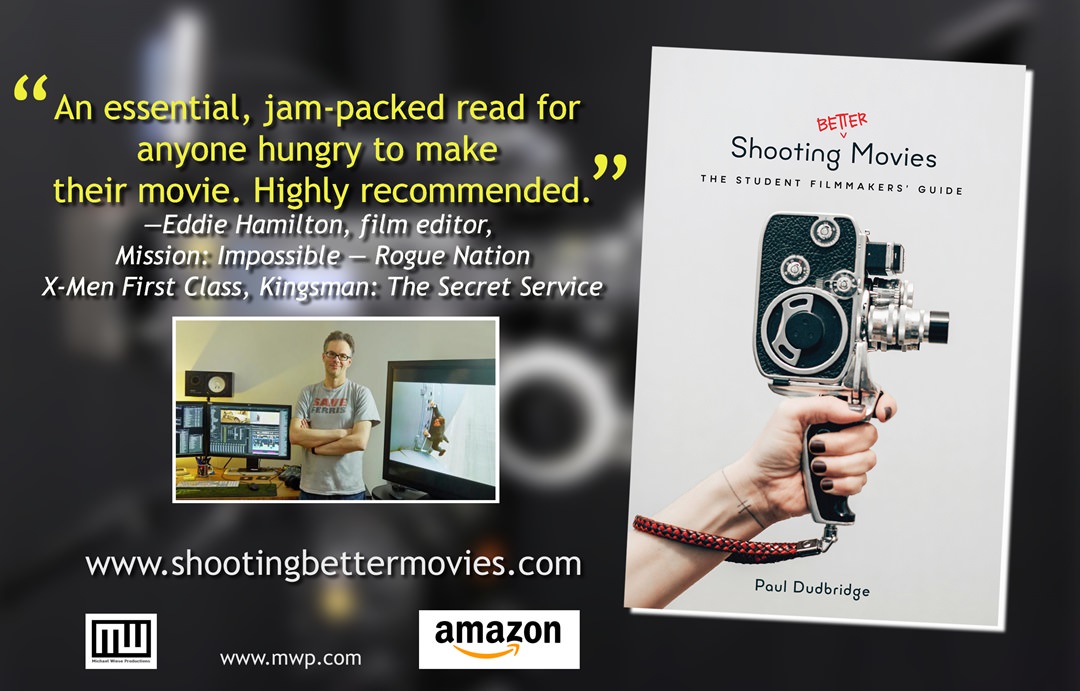 A ONE-STOP Film School!
Packed with information, tips, techniques, and advice, this book covers all aspects of the filmmaking process. Everything you need is laid out in an informal and easily digestible style.
Learn the film skills you must know, explore the mindset you need, and start your career with confidence. Finish that script, grab a camera – and let's go!
"I loved Shooting Better Movies! A wonderful resource that will make you a better storyteller."
Shane Hurlbut, director of photography, Terminator Salvation
"Nailed it! Practical, no-nonsense …Where was this when I started?"
Pen Densham, Oscar-nominated writer, producer, director
"An essential, jam-packed read for anyone hungry to make their movie. Highly recommended."
Eddie Hamilton, film editor, Mission: Impossible – Rogue Nation
PAUL DUDBRIDGE is a British director, producer, cinematographer, and educator, making feature films, television, commercials, and music videos. When not filming, Paul guest lectures at various universities and colleges around the world.

This article is copyright owned by Keltar Limited. All rights reserved.
Plagiarism or unauthorised copying is not permitted.
All other copyrights remain the property of their respective owners.