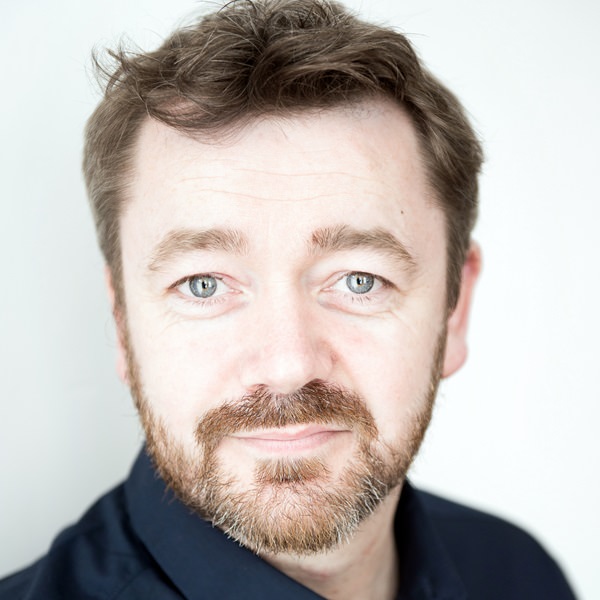 Dan Winter is an actor from Bristol who plays new character Edward, introduced in Season 2 of Horizon (2015-2017). He wasn't always going to be an actor and originally intended to join the British army, even going as far as having a place at the Royal Military Academy Sandhurst. However, a serious car accident prevented Dan from fulfilling his dream of joining the army and changed his life path towards the more creative avenue of acting. Dan believes in working in a field that you are passionate about and enjoy, so acting was an obvious alternative career path for him.
Dan auditioned for a few theatre schools while studying English and Drama at University, and eventually ended up at the Bristol Old Vic Theatre School.
The majority of his work as an actor has been in classical theatre with companies such as the National Theatre and Shakespeare at the Tobacco Factory. Recent stage work includes Comedy of Errors, Henry V, Uncle Vanya, Julius Caesar, Anthony & Cleopatra, and A Doll's House. In addition to stage work, Dan has worked in television, radio and various short film projects.
When it came to Season 2 of Horizon, Dan had been lucky enough to work with filmmakers Paul Dudbridge and Simon Pearce on a couple of projects beforehand, and had the opportunity to expand his one scene from Season 1 into a well-developed character.
David Axcell
Film Critic
David has quite a broad taste in film which includes big budget blockbusters and small indie films; including International and Arthouse cinema. As long as it's good in that particular genre, he'll watch anything.
This article is copyright owned by Keltar Limited. All rights reserved.
Plagiarism or unauthorised copying is not permitted.
All other copyrights remain the property of their respective owners.