Captain Marvel review – a great new addition to the MCU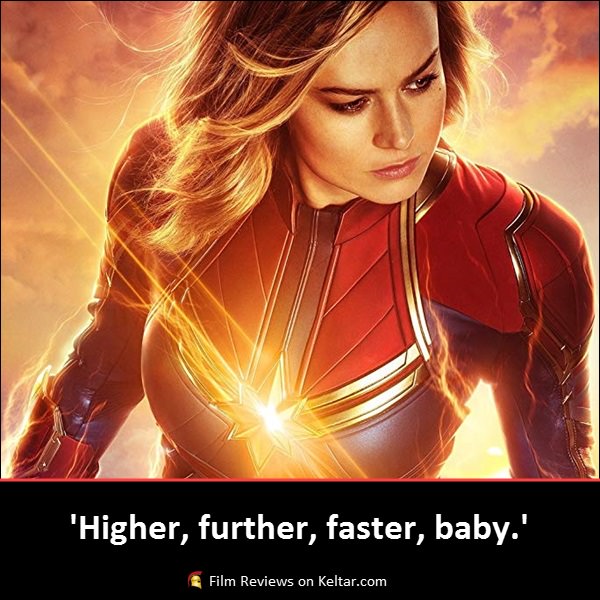 'Carol Danvers teams up with Nick Fury as Earth is caught in a galactic war between two races.'
After being teased at the end of Avengers: Infinity War (2018), Captain Marvel finally gets her first big screen debut. What's important to note, is this is the MCU's first female-led superhero movie, making it another milestone for the studio. Two years after the DCEU's successful Wonder Woman (2017), it's further proof that women superheroes can draw in the crowd just as much as the men.
Set in 1995, the story follows Carol Danvers (Brie Larson). Part of an advanced alien civilisation called the Kree, she's a member of an elite military team. Her job is to battle shape-shifting aliens called Skrull, who she does alongside her mentor Yon-Rogg (Jude Law). When her latest mission strands her on Earth, Danvers must team-up with Nick Fury (Samuel L. Jackson). As the mission progresses however, she finds memories being stirred of a past life on the human world.
Marvel mastermind Kevin Feige has his MCU formula down to a tee by now, and Captain Marvel is no exception.
It's another solid addition to this expansive franchise. Directed by Anna Bowden and Ryan Fleck, they perfectly balance all the elements that need to be balanced for this film to function within a complex interconnected universe. Not only does it serve as a satisfying origins story for the character, but it also works in setting her involvement up for Endgame. There are nods to previous movies and references for the eagle-eyed viewer, while also being able to stand on its own.
Aiding in this equilibrium is the fact that the story is set in the 1990's. By chronologically taking us back well before Iron Man (2008), there's not too much concern about messing with continuity. On top of that, Bowden and Fleck can have some fun with Nineties nostalgia.
Thankfully, they're not too heavy handed with the time period, and they never overshadow the main narrative by constantly reminding us of all things Nineties. Having said that, there's some well-placed call backs to slow internet and Blockbuster video, as well as a pumping soundtrack from the decade.
'All the nostalgia is secondary to the main theme of Carol and her journey of discovering who she really is.'
Bowden and Fleck, who also wrote the screenplay, make sure she's the main driving force, and that every aspect of this movie is about her. In that regard, it's very focused, and all the other stuff is background noise to her arc, keeping the plot cohesive and straightforward. Likewise, this helps the audience make an emotional connection to the character. A story of self-discovery and finding out what you're made of is a very universal one.
Clearly a lot rests on Larson, and she carries this film effortlessly. She does a splendid job of embodying this feisty character who doesn't always play by the rules. Convincingly portraying the strength required for such a powerful being, she skilfully combines it with just the right amount of vulnerability.
What's more, she has a brilliant collaborative chemistry with Jackson, who looks like he's having a lot of fun playing a younger version of his character. Less world-weary, he's the one who surprisingly brings that levity and comedic element many of the Marvel films have. Even Ben Mendelsohn as the villain gets some interesting material to work with.
Like previous MCU movies, no expense is spared in the special effects department.
Seamlessly integrated into the practical sets, the CGI is of a high quality and feels part of the physical world. This is especially true of the de-aging technology used to make Nick Fury look over twenty years younger. Although it's been dabbled with in past films, this is the first time a main character has been de-aged for the entirety of the movie.
Going above and beyond, the special effects team have done an outstanding job in making Jackson look like a young man. So much so, you quickly buy into it and quickly forget that you're watching a visual effect every time he's on screen.
Combining these special effects to the action scenes provides some exhilarating set pieces. Character-driven and emotionally charged, these sequences will suck you right in, having you emotionally invested as well as excited. To boot, there's a good mixture of street-level fights and the grander, more cosmic ones, offering a variety of stylish action.
'Captain Marvel is a great introduction to a new MCU superhero. With lots of energy, an engaging story and a great choice in Larson, there's plenty of fun to be had. If anything, it will certainly be another winner for the studio, and should have people enthusiastic for how they use her in upcoming films.'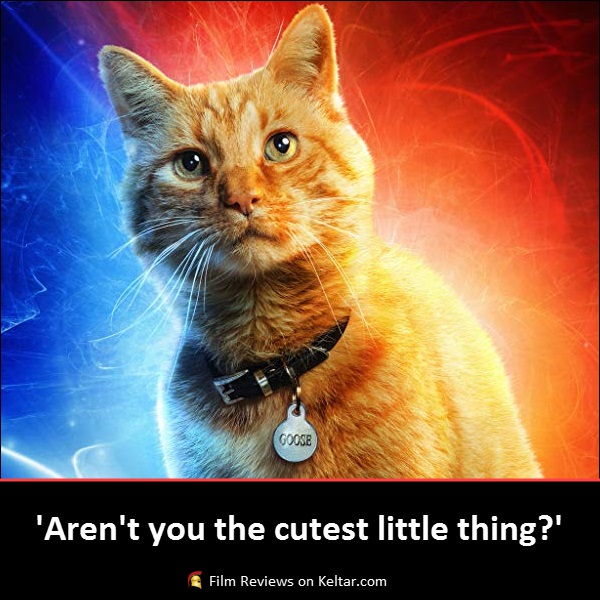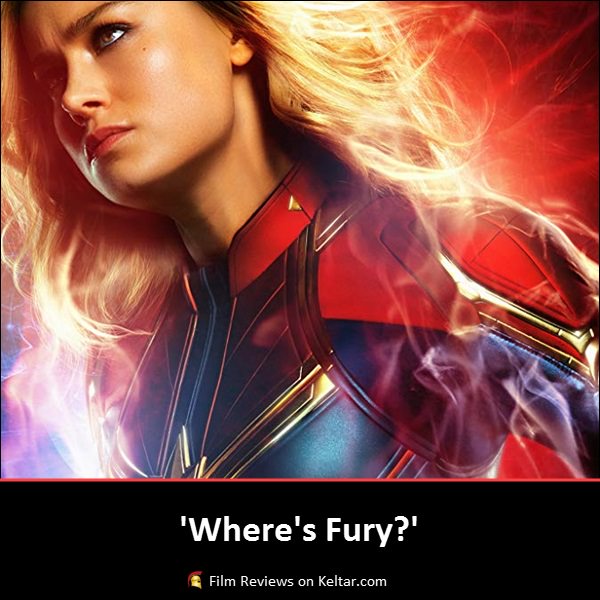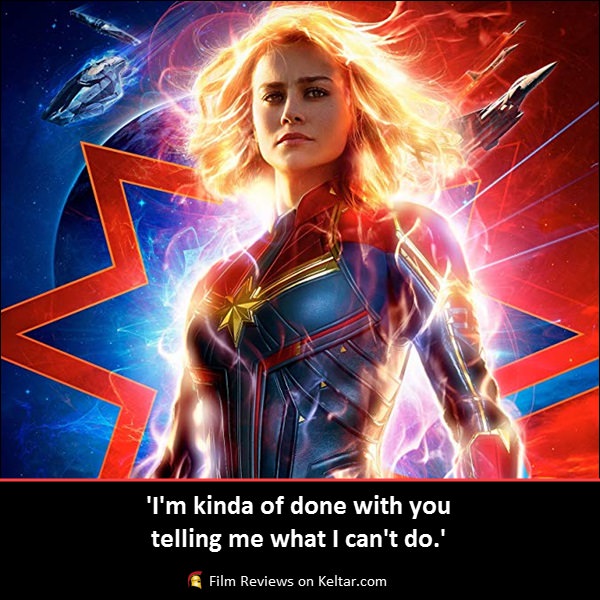 Film Details
12 · 2h 4m · 2019.
Genre
Action · Adventure · Sci-Fi · Superhero.
Cast
Annette Bening · Ben Mendelson · Brie Larson · Clark Gregg · Djimon Hounsou · Gemma Chan · Goose the Cat · Jude Law · Lashana Lynch · Samuel L. Jackson.
Director
Anna Boden · Ryan Fleck.
Writers
Anna Boden (screenplay and story) · Geneva Robertson-Dworet (screenplay and story) · Meg LeFauve (story) · Nicole Perlman (story) · Ryan Fleck (screenplay and story).
Cinematography
Ben Davis.
Editing
Debbie Berman · Elliot Graham.
Music
Pinar Toprak.
Contains
implied strong language · moderate fantasy violence.
David Axcell
Film Critic
David has quite a broad taste in film which includes big budget blockbusters and small indie films; including International and Arthouse cinema. As long as it's good in that particular genre, he'll watch anything.
This article is copyright owned by Keltar Limited. All rights reserved.
Plagiarism or unauthorised copying is not permitted.
All other copyrights remain the property of their respective owners.