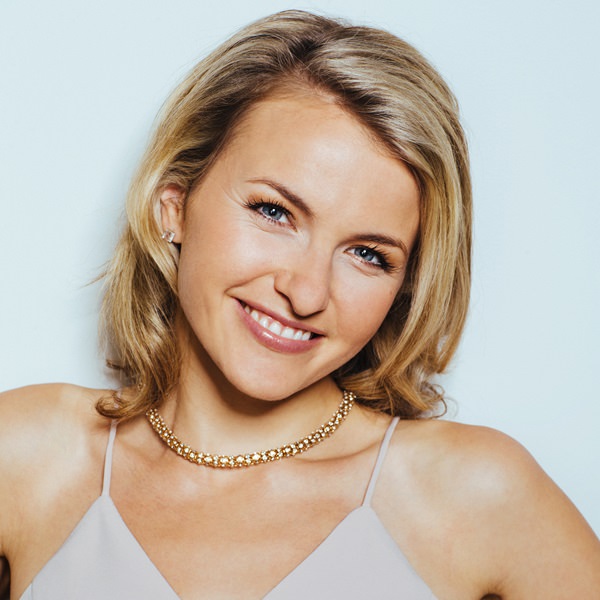 Alicia Ancel caught the acting bug at the tender age of five. A naturally confident child, Alicia was asked to act in school plays over the summer holidays and has been performing in various capacities ever since.
With a reasonably nomadic childhood and frequently changing schools, Alicia always looked for opportunities to develop her acting skills and surround herself with like-minded creative people. As she grew up, her interest in the performing arts increased, and by the time she was studying for her A-levels, she was already writing and directing. This experience soon led to Alicia composing short films with friends and replicating reality TV shows for fun.
Alicia performed in some productions while at university and was part of an amateur drama group, which led to numerous other projects.
She soon found herself being offered many acting jobs, and it wasn't long before she secured a role in the BBC Three show Wu-How. There, Alicia discovered her passion for film and editing and jumped on-board with some of the opportunities it afforded her to develop as an actor. Finally, Alicia could watch herself on screen and critique her performance and areas she needed to improve on.
Alicia then hired an agent and quickly learnt how to adapt her body language and better present herself as the characters she wanted to portray. She began to push herself more than usual by acting in plays and films at the same time. One aspect of acting Alicia enjoys the most is the experiencing a life through the eyes of a character who leads an entirely different life to her own.
Alicia's evolution as an actor has recently led to her playing Marva Clewes in a mystery horror called Dark Vision (2015) which was filmed in Bristol and released in 2015. Alicia's portrayal of Marva caught the attention of Horizon (2015-2017) creators and ultimately landed her the role of Chloe in Horizon, which she says has been an incredible experience.
David Axcell
Film Critic
David has quite a broad taste in film which includes big budget blockbusters and small indie films; including International and Arthouse cinema. As long as it's good in that particular genre, he'll watch anything.
This article is copyright owned by Keltar Limited. All rights reserved.
Plagiarism or unauthorised copying is not permitted.
All other copyrights remain the property of their respective owners.