Wind River review – a hauntingly beautiful mystery film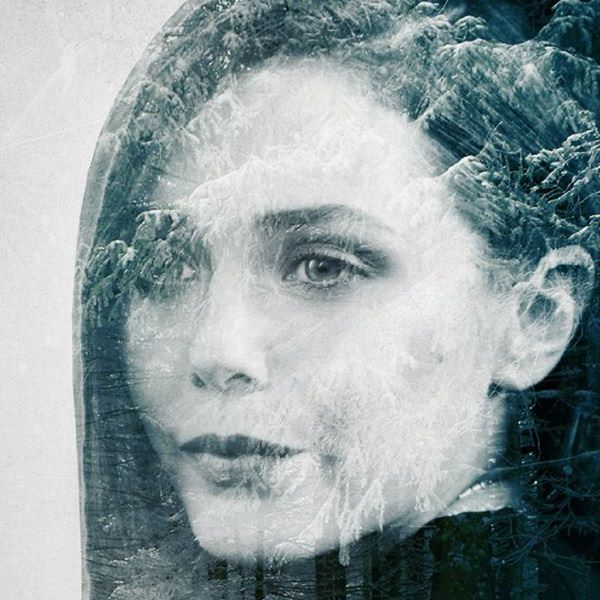 'An FBI agent and a veteran hunter investigate the murder of a young woman found on a Wyoming Native American reservation.'
Taylor Sheridan, the writer of last year's excellent Hell or High Water (2016), brings us his next endeavour in the shape of Wind River, which he also directs. Like he's previous film, it's another stripped down and straightforward plot so as to focus on characterisation and style. In addition, he takes the story to another isolated and desolate setting, but instead of the dusty deserts of Texas, we're taken to the cold open spaces of the Wind River Indian Reservation in Wyoming.
The story follows Cory Lambert (Jeremy Renner), a local tracker for the US Fish and Wildlife service. With a tragic past, he spends a lot of his days alone in the wild hunting predators. When he discovers a body of a young Native American woman in the middle of nowhere, FBI agent Jane Banner (Elizabeth Olsen) is sent in to investigate. Out of her element and unprepared for the harsh climate conditions of the environment, she teams up with Lambert, and together, they work to unravel the truth behind this senseless death.
Sheridan once again tells a wonderful story that's not only an engaging murder mystery, with various twists and turns, but also an interesting character study. For example, wanting to go deeper, he uses the location to explore the fragile relationship between Native Americans and the white man. How in certain places there still exists a cultural divide that can cause tensions. Furthermore, there's the theme of grief, and how one deals with the pain of great loss. Really, it's a very poignant and thought provoking film, that isn't just about the mystery to be solved, but goes broader and deeper in its approach.
Consequently, Sheridan isn't afraid to take his time. Moving the story at a steady pace, he lets us get a real sense of who the main characters are, and fleshes them out beyond basic archetypes. Additionally, the mood is sombre, which feels appropriate for that methodical pace, and the location. Speaking of which, the amazing cinematography does a great job of pulling the breath-taking beauty out of this harsh and unforgiving environment.
There's a certain charm and appeal, where everyone who lives there has learnt to adapt and survive in those brutal living conditions, and with that comes a slower way of life. On the opposite side of that pendulum though, and like his previous films, Sheridan also brings out the lawlessness of these isolated communities, where it's easier for men not to feel the social constraints that might come with living in a bigger city, and are tempted to give in to their darker impulses. It can make for some uncomfortable viewing.
As a result of that focus on character, we're offered some fantastic performances from the main cast. Proving his more than Hawkeye, Renner presents a very subdued man, meaning he has to do some very subtle and skilful acting. Lambert is a man who's gone through some tough times, and Renner lets us see it all on his face despite the restrained performance. What's more, he has to hit some heavy emotional beats due to that tragic past, and he handles it perfectly, getting the audience to emphasise with him. Not only that, but he's also convincing as an experienced tracker and hunter, and looks like he could actually survive in those intense surroundings.
Olsen equally does a superb job as the young FBI agent who is well and truly out of her element. She's a strong woman, and although her character struggles with the cruel climate, she's refreshingly not presented as weak, or a damsel to be rescued, but holds her own alongside the locals. She plays off well with Renner, and they're such well-rounded characters that you don't even notice they've played alongside each other before in the Marvel Universe.
It probably doesn't hurt either that a big chunk of the filming was on location, adding a great deal of authenticity to their portrayals, as they genuinely fight against the cold climate. Outside of Renner and Olsen, there's some solid acting amongst the supporting cast. Gil Birmingham especially gives a heart-breaking performance of a grieving man, who you will absolutely feel for.
'Wind River is a murder mystery film that actually doesn't feel that interested in the mystery aspect, and might wrap that side of it up a little to neatly for some. However, by focusing on mood and character, Sheridan has made a movie that will suck you right into the lives of these people, who are able to survive in an environment not many of us could. Coupled with angelic cinematography, a hauntingly beautiful score, and some thought provoking themes, it's a film that will linger in the mind long after it's finished.'
David Axcell
Film Critic
David has quite a broad taste in film which includes big budget blockbusters and small indie films; including International and Arthouse cinema. As long as it's good in that particular genre, he'll watch anything.
This article is copyright owned by Keltar Limited. All rights reserved.
Plagiarism or unauthorised copying is not permitted.
All other copyrights remain the property of their respective owners.