Vice review – an interesting character study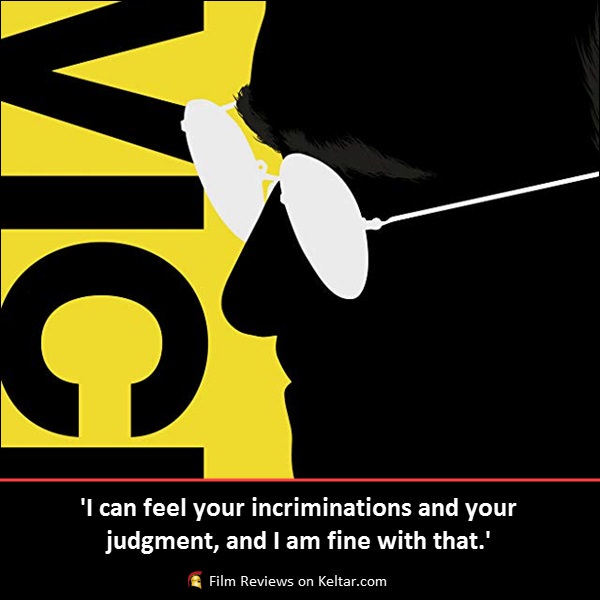 'The story of Vice President Dick Cheney. A bureaucrat who subtly used his immense power to reshape his country and the world as he saw fit.'
Showing us he could tackle more dramatic material with The Big Short (2015), Adam McKay returns for another true-life story in Vice. Known for directing goofy comedies like Anchorman (2004) and Step Brothers (2008), it wasn't until recently he's showed this more serious side. Continuing that trend here, it proves The Big Short was no fluke, and that McKay has more range than we give him credit for.
Christian Bale assumes the role of one of America's most powerful Vice Presidents, Dick Cheney. Starting with his humble beginnings, the plot follows Cheney as a lowly intern for economic advisor Donald Rumsfeld (Steve Carell). From there he grows to an influential politician, which eventually leads him to becoming George W. Bush's (Sam Rockwell) Vice President. Always by his side is his equally ambitious wife Lynne (Amy Adams).
Even if you don't know much about this story and the real-life person it's based around.
This is still a fascinating look at one man's pursuit of power. Dick Cheney is a controversial figure in the political arena, and McKay captures that perfectly in his film. Although more dramatic, he splices it with a satirical edge making Vice just as entertaining as it is informative. Not keeping a linear narrative, McKay jumps around a lot, but with some masterful editing, tells a solid story about this elusive individual.
Like his previous film, he's also able to explain a lot of the political intricacies in digestible chunks. For those of us who struggle to understand politics, with the help of Jesse Plemons' narrator it's all kept engaging. If you're looking for a thoroughly factual account, this isn't that type of bio-pic.
Right from the start, McKay makes it clear a lot of gaps are filled in, with guess work going into what went on behind closed doors. Despite those obstacles however, he presents a clear picture of a man and what his main driving force in life was.
'Thematically, this is an exploration into the kind of power very few people actually wield.'
The kind of power that's secret and subtle, and not always obvious. Cheney himself is portrayed as someone who knew what real influence was, and is presented as very quiet and calculating. A master manipulator, he's shown to be the real decision-maker in the Bush administration.
Slowly manoeuvring all the right people in position to exert maximum control, you can see why he was such a divisive character. There's a number of visual references to fly fishing that convey the slow and patient approach Cheney had to gaining authority. He'd be an outright villain if it wasn't for the touches of humanity McKay injects into him, particularly when regarding his family.
A lot of this movie's success, is undeniably down to Bale's performance. Known for his method acting, his ability to disappear into this character is mesmerising. It's a real physical transformation and shows his commitment to doing a role right. Such a believable portrayal is it, that you're easily forget your watching one of Hollywood's biggest English A-listers. There's really only a handful of actors who would put their body through that kind of punishment for a role, and it absolutely pays off here.
For someone who is purposefully uncharismatic, Bale has a great presence, owning every scene he's in.
You can almost see the calculations going on behind his eyes, as he anticipates every political move like a master chess player. Not only that, he uses Cheney's unassuming nature for some nice comedic touches. Like when he will stop what he's doing and softly announce that he needs to go to the hospital when he has a heart attack. Helping add sympathy to his character, having this physical weakness goes a long way in humanizing this very cold personality.
Clearly this is Bale's movie. But he does have a brilliant supporting cast who all aid him, including Carell's important mentor role. Mostly though, Bale's able to soften those sharp edges by displaying an authentic loving relationship with his family, particularly his wife. Adams as usual, does a splendid job as Lynne Cheney.
Just as ambitious as her husband, they make a perfect couple and have a great chemistry. Even with their pursuit for power, the way they love each other and their daughters is really quite touching. It allows the audiences to see these people as actual human beings and not maniacal super villains.
'Vice is a stylishly directed and intriguing character study into one of America's most enigmatic politicians. By making it fun and entertaining, it will likewise appeal to a larger audience. Frankly, it's worth seeing for Bale's transformative performance alone.'
Film Details
15 · 2h 12m · 2019.
Genre
Biography · Comedy · Drama · History.
Cast
Alison Pill · Amy Adams · Christian Bale · Eddie Marsan · LisaGay Hamilton · Sam Rockwell · Steve Carell · Tyler Perry.
Director
Adam McKay.
Writer
Adam McKay.
Cinematography
Greig Fraser.
Editing
Hank Corwin.
Music
Nicholas Britell.
Contains
disturbing scenes · infrequent bloody images · strong language.
David Axcell
Film Critic
David has quite a broad taste in film which includes big budget blockbusters and small indie films; including International and Arthouse cinema. As long as it's good in that particular genre, he'll watch anything.
This article is copyright owned by Keltar Limited. All rights reserved.
Plagiarism or unauthorised copying is not permitted.
All other copyrights remain the property of their respective owners.