The BFG review – a whimsical adaptation of a beloved children's book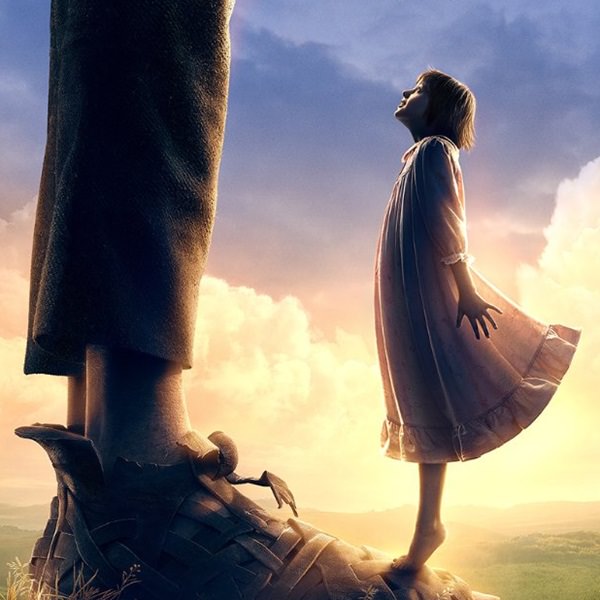 'An exciting tale of a young girl and the mysterious Giant who introduces her to the wonders of Giant Country.'
Roald Dahl's classic stories have been entertaining children for over half a century now and have enjoyed various degrees of success with their adaptations on the big and small screen. The BFG will no doubt bring up fond memories and a sense of nostalgia for those who remember the 1989 animated version starring David Jason as the titular giant, and now, due to the technological advances in motion capture and visual effects, it seems as good a time as any to revisit this classic tale and reintroduce Dahl's world to a new generation of movie goers. Who better to do this then than Steven Spielberg, whose whimsical sensibilities brought us such films like A.I. Artificial Intelligence (2001) and Close Encounters of the Third Kind (1977). 
In fact, it hits similar beats to his 80's classic E.T. the Extra-Terrestrial (1982)as a young child struggling with abandonment issues befriends a otherworldly creature. In this case the child, Sophie played by newcomer Ruby Barnhill gets whisked away to a land of giants by the BFG (Big Friendly Giant), brought to life by Mark Rylance using motion capture performance. Together, they must form a plan to stop the even bigger and more dangerous giants wreaking havoc in our world.
It's an enchanting tale that everyone can enjoy and has a great message for the kids about standing up to bullies. Filled with some good action scenes and some excellently designed sets, Spielberg has created a visual feast for the eyes with a beautifully rendered world. Spielberg has always been very accomplished at sustaining a sense of awe and wonder and The BFG is no exception. Combined with John Williams' score and some great performances you won't help but be utterly captivated by this film and get sucked right into the story.
The two main leads are terrific, especially Barnhill as the young Sophie. Spielberg has always had a talent for getting the most out of his child actors and with Barnhill he gets a particularly great performance from her, giving her strong independent streak and making her an incredibly brave individual.
What makes her performance even more amazing is when you realise that she's probably acting against a green screen and imaginary creations most of the time that will be added in post-production. Rylance as the BFG is perfect. He plays him gentle, compassionate and gives of a very contagious sense of fun and excitement.
The motion capture effects are also amazing, especially when presenting great emotion around the eyes – long gone are the "dead eye" days of The Polar Express (2004). The villains lead by Jemaine Clement's Fleshlumpeater are pretty one dimensional, under whelming and actually, their animated counterparts were far more terrifying. But then, Sophie and BFG's relationship is very much at the heart of the film and takes centre stage. There's great chemistry between them and you totally buy into their friendship.
Where the film does falter is it's pacing. There were times when the film really drags and I can imagine a lot of younger viewers struggling to sit through it at times. As great as Spielberg is at bringing that wow factor and creating a sense of wonder to his family features, it seemed to come at the expense of the pace. As a result the film lacks some exciting and more action orientated set pieces, and the ending felt a bit anticlimactic.
'The BFG is a solid film for the whole family to enjoy.'
What it lacks in action, it makes up in spectacle and with some winning performances from Barnhill and Rylance, and some broader humour for the younger kids (you can't beat a good fart gag), there's plenty to enjoy. It may not be one of Spielberg's best film's but it's certainly his most charming.
David Axcell
Film Critic
David has quite a broad taste in film which includes big budget blockbusters and small indie films; including International and Arthouse cinema. As long as it's good in that particular genre, he'll watch anything.
This article is copyright owned by Keltar Limited. All rights reserved.
Plagiarism or unauthorised copying is not permitted.
All other copyrights remain the property of their respective owners.