Teenage Mutant Ninja Turtles: Out of The Shadows review – a poorly made sequel with very little to offer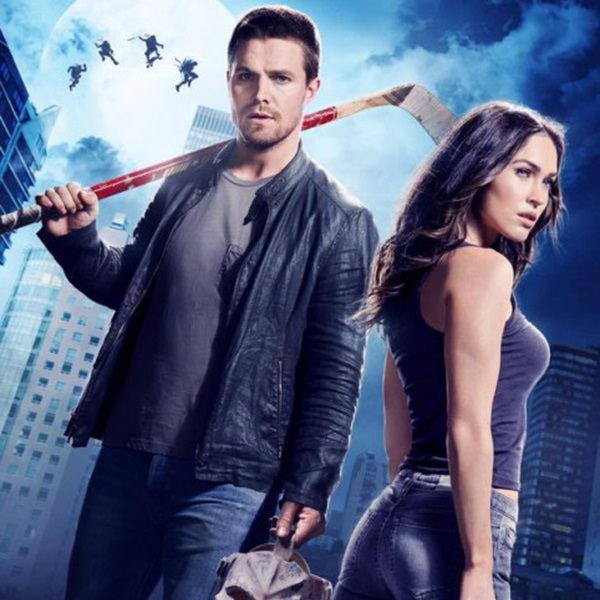 'The Turtles are back and must confront the notorious Krang.'
It seems money speaks louder than words. So after the first Teenage Mutant Ninja Turtles (2014) did well in the box office but got panned by the critics, it was only inevitable that a follow up would get greenlit. It doesn't matter that the first one was bad, it made money and
therefore warranted another outing for our heroes in a half shell.
Jonathan Liebesman's original relied heavily on creating a sense of nostalgia. Drawing in an audience who would have fond memories of the 90's cartoon series and comics, wanting to relive that experience from their childhood. David Green's sequel, given the rather long winded title, Teenage Mutant Ninja Turtles: Out of The Shadows. Relies pretty much on the same tactic by introducing new fan favourites like Stephen Amell's Casey Jones, Krang, and Bebop and Rocksteady.
This time round the Turtles must stop Brian Tee's Shredder and Tyler Perry's Doctor Stockman from acquiring three McGuffins to open a portal to another world and allow an interdimensional warlord named Krang through and conquer Earth. It's all very familiar territory with no originality to the story.
Instead, what we get is glaring plot holes and implausible science to string together one set piece after another. You could argue that it's just meant to be mindless entertainment, but there should be some coherence to the narrative, and actually, it's anything but entertaining with its tedious plot of a villain wanting to take over the world and the heroes banding together to stop him/them. There's some contrite attempt to throw in a message about being true to yourself, and the importance of working as a team. But it all comes across as shallow and superficial with no real thought gone into it. The one thing you will be grateful for is that Green rushes the plot at a breakneck pace (hoping you don't notice those plot holes), so as to get to the obligatory final confrontation, and the film will finish before you know it.
Jonathan Liebesman's original relied heavily on creating a sense of nostalgia. Tee's Shredder plays it painfully straight, which is particularly jarring when everyone else has their tongue firmly in cheek. Perry's mad scientist is annoying, Rocksteady and Bebop bring juvenile attempts at humour. In fact, this isn't isolated to characters but the whole of the film feels childish and immature, providing the broadest comedy possible. Megan Fox also can't be taken seriously as an investigative journalist as she continues to be objectified, purely there to draw in the young men/hormonal teenager audience. Characters like Casey Jones and Krang feel like they've been squeezed into the plot for the sake of it and add no real relevance to the story.
All this, of course, could be forgiven if the film was any good in the action department. Many a film with a bad plot and poor performances has been rescued by great, adrenaline fuelled action, which in result injects a sense of fun. Unfortunately, Out of the Shadows has none of this, with a lot of "been there, seen that" action scenes, which you could probably recognise from far better films. These set pieces at times, can also look really outlandish and out of place in the real world setting.
'Teenage Mutant Ninja Turtles: Out of The Shadows is a superficial and hollow attempt to build another successful franchise.'
It has no heart and soul yet will inevitably spawn more follow ups as it makes money, preying on the audiences who have fond memories of the source material it's adapting. Everything about this film feels half-hearted and uninspired, and my advice would be to not waste your time and money on it.
Film Details
12 · 1h 52m · 2016.
Genre
Action · Adventure · Comedy · Fantasy · Sci-Fi.
Cast
Alan Ritchson · Brad Garrett · Brian Tee · Jeremy Howard · Megan Fox · Noel Fisher · Pete Ploszek ·Peter D. Badalementi · Stephen Amell · Tony Shalhoub.
Director
Dave Green.
Writers
André Nemec · Josh Appelbaum.
Teenage Mutant Ninja Turtles characters by
Kevin Eastman · Peter Laird.
Cinematography
Lula Carvalho.
Editing
Bob Ducsay · Jim May.
Music
Steve Jablonsky.
Contains
moderate action violence.
David Axcell
Film Critic
David has quite a broad taste in film which includes big budget blockbusters and small indie films; including International and Arthouse cinema. As long as it's good in that particular genre, he'll watch anything.
This article is copyright owned by Keltar Limited. All rights reserved.
Plagiarism or unauthorised copying is not permitted.
All other copyrights remain the property of their respective owners.