Ready or Not review – a fun and entertaining gore-fest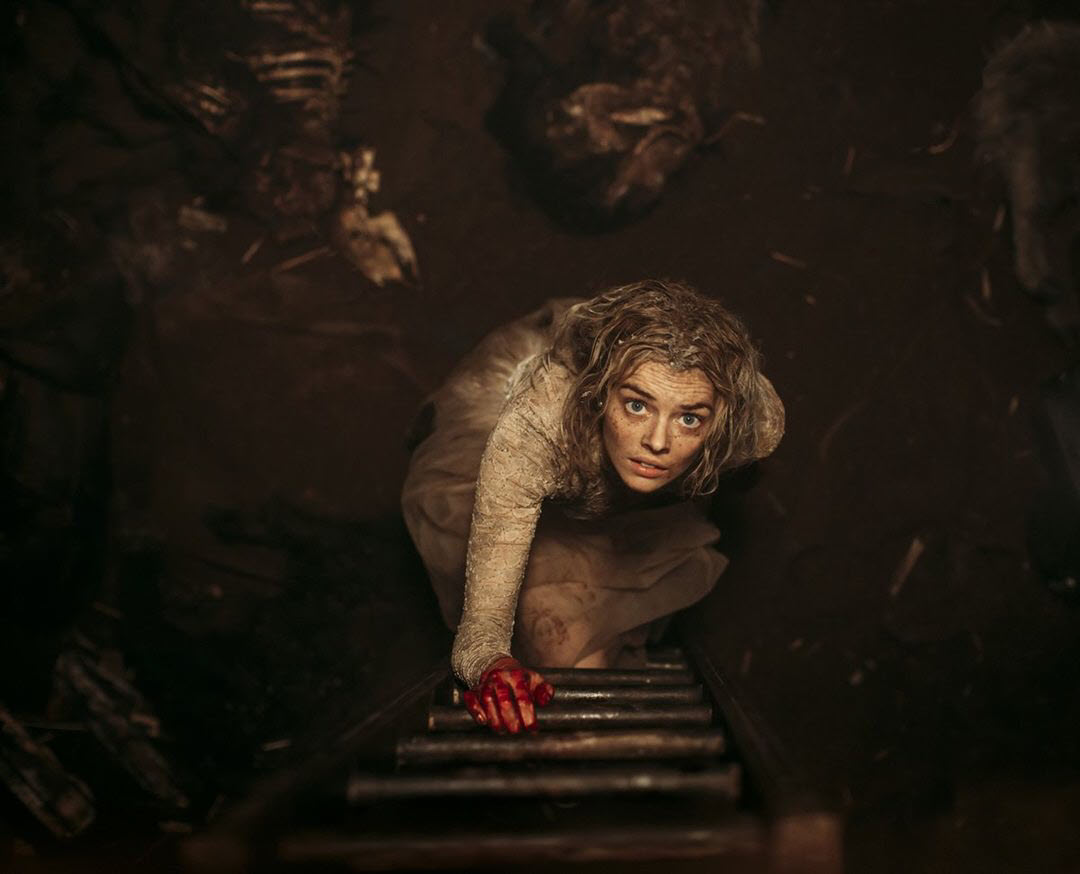 'Ready or Not (2019). The wedding night of a young bride turns into a fight for survival when her new in-laws introduce her to a sinister time-honoured tradition.'
Ready or Not is a great, low-budget horror that gets the most out of it's simple premise. By taking the home invasion formula and twisting it into something different, there's a lot of gory fun to be had. Instead of having the house broken into, it's the guest who becomes targeted when her new family honour an annual tradition. It's all about a twisted game of hide and seek that has deadly consequences for everyone involved.
Essentially, the story follows Grace (Samara Weaving) on the day of her wedding. Her new husband Alex (Mark O'Brien) is part of the wealthy De Lomas family, who have made their fortune in the board game industry. What she doesn't realise, is that to be truly accepted into the family, she has to play a game on the night of her wedding. That game, turns out to be Grace being hunted by the rest of the family with real weapons. Trapped inside the Le Domas mansion, she has until dawn to survive the night.
To their credit, they strike just the right tone for what this should be. For the most part Ready or Not is an entertaining gore-fest at that perfect ninety-minute runtime. The pace is fast and thrilling, with never a dull moment in sight or unnecessary scenes and side plots. It's just a straightforward narrative about Grace's survival from a homicidal blue-blooded family.
That's not to say there isn't any attempt to tell a compelling story. As a family, the Le Domas's are an interesting bunch, and their motivation for what they do will have you guessing and fully engaged. Likewise, there's some social commentary on how the other half live. Bettinelli-Olpin and Gillet are heightening the idea that those born into money are a completely different breed of human. Whose values and ways are very alien to the average family.
'Having said that, it's not too heavy-handed, and the emphasis is clearly on creating a sense of fun.'
Actually, there's a fair amount of comedy inserted into the story, which mostly comes from Le Domas's blasé attitude to murder. This is an extremely gory viewing experience. And the way this family reacts to all the blood and guts offers a fair amount of macabre humour. That black comedy definitely works in the movie's favour, and the enjoyment of it would have been dampened if taken too seriously.
Another element that helps elevate Ready or Not is its visual aesthetic. Stylishly put together, the mansion makes for a great setting for this deadly tradition. A creepy environment and lighted to get the most out of every shadow. It all helps create an appropriately unnerving atmosphere. Although technically in the horror genre, you couldn't class it as particularly scary. Rather, the priority is on generating hair-raising excitement, and very little time is spent on doing typical jump scares.
'When it comes to the actors, it's Weaving, O'Brien and Adam Brody as family member Daniel who get the most in characterisation.'
Not to negate the rest of the cast, who all jump into their roles and just go for it. But it's these three who really enhance the material and get you invested.
Weaving gives a fantastic performance as the unaware Grace, who is our eye and ears into this world. She really sells it in the fear department. What she also does really well, is present a transformation from victim to resourceful survivor in an authentic manner. So likable is she, that when she is able to turn the tables on her tormentors, you won't help but internally cheer at the horrific but justified violence. Brody is awesome as Grace's new brother-in-law. He's someone who's losing his taste for this tradition, and he skilfully portrays that conflict with a subtle but solid performance.
'If you're looking for a fun and entertaining movie you can enjoy with friends, Ready or Not is the one for you.'
Perfectly balancing a number of different tones and genres, there's a little bit of everything for the vast majority of people. Funny, gory, and with a little bit to say about wealth and privilege, this is arguably the sleeper hit of the year. On top of that, it will continue to cement Weaving as a genuine movie star, and someone to watch out for.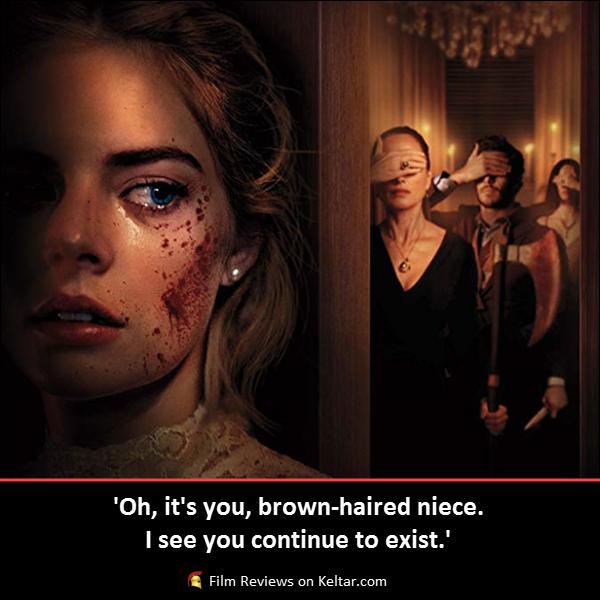 Film Details
18 · 1h 35m · 2019.
Genre
Comedy · Horror · Music · Mystery · Thriller.
Cast
Adam Brody · Andie MacDowell · Celine Tsai · Daniela Barbosa · Elyse Levesque · Hanneke Talbot · Henry Czemy · John Ralston · Kristian Brunn · Mark O'Brien · Melanie Scrofano · Nicky Guadagni · Samara Weaving.
Directed by
Matt Bettinelli-Olpin · Tyler Gillett.
Written by
Guy Busick · Ryan Murphy.
Cinematography by
Brett Jutkiewicz.
Editing by
Terel Gibson.
Music by
Brian Tyler.
Contains
gory images · strong bloody violence.
David Axcell
Film Critic
David has quite a broad taste in film which includes big budget blockbusters and small indie films; including International and Arthouse cinema. As long as it's good in that particular genre, he'll watch anything.
This article is copyright owned by Keltar Limited. All rights reserved.
Plagiarism or unauthorised copying is not permitted.
All other copyrights remain the property of their respective owners.