Moana review – a beautifully animated story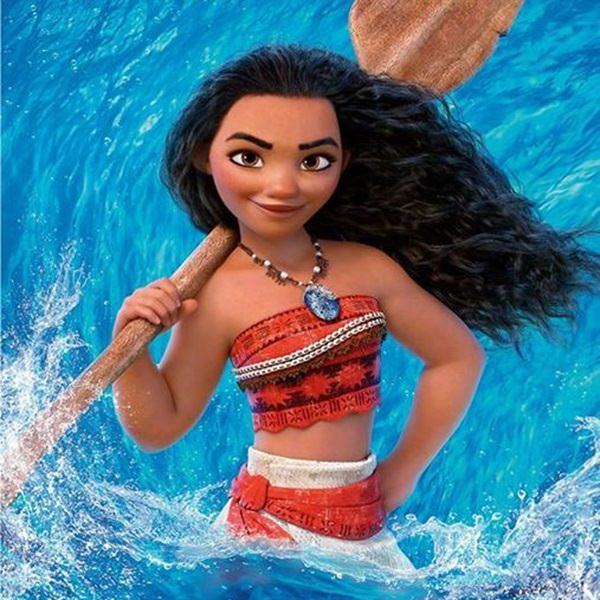 'An impetuous Polynesian princess and a demigod undertake an epic mission.'
Moana, the latest animated feature from Disney, is another solid entry in the House of Mouse's extensive film catalogue. Set in Ancient Polynesia, the story revolves around the titular character Moana (Auli'i Cravalho), daughter and heir of a chief on the small island of Motunui.
She is chosen by the ocean to find Demigod Maui (Dwayne "The Rock" Johnson) and make him return a magical stone called the heart of Te fiti, an island goddess who had the power to create life, which he stole and caused all life to drain away from the islands. With Maui's help, Moana traverses the ocean and battles various monsters and sea creatures to return this mystical stone and save her people.
It's an emotional story that is beautifully told, and directors Ron Clements and John Musker make good use of the Polynesian culture, and by tapping into their mythology and environment are able to present something fresh and unique, which brings a whole different aesthetic to the narrative. It also helps that the film is visually stunning with these tropical surroundings being wonderfully animated. You'll almost wish you were there on those white sandy beaches and crystal blue ocean; this all helps immerse you into this world.
Going back to their roots, Moana is also given the full musical treatment, and the film lends itself well to that well known Disney format. Clements and Rusker clearly know what they're doing and unlike most musicals, that just throw in catchy tunes for the sake of it, make sure the songs actually fit the story and even help propel the plot forward and flesh out the characters.
They show restraint in their storytelling and practically give over the first act to introducing Moana's character, giving the audience time to get to know her. This is a smart move as the majority of the movie rests on her, and giving over that time to flesh her out allows us to really care about her before she even sets out on her grand adventure.
She's also another recent addition of fantastic strong-willed female characters who have their own autonomy and agency, who, unlike a lot of the old-school Disney princesses, aren't defined solely by their pursuit of a "Prince Charming" love interest. Plus, she's a great role model and brings a good message about finding your own path and not letting others dictate the course of your life. Moana's characterisation is also aided by some excellent voice work from Auli'i Cravalho who perfectly encapsulates that adventurous spirit and inner strength she has.
Not only do Clement and Rusker know how to make a compelling story with a really in-depth lead character, but as a family film, certainly know how to make it fun as well, thanks largely to some very funny supporting players. Maui especially makes a superb partner to Moana. He's brought to life by Johnson, who shows he does have some considerable comedic chops, but can also bring some depth and seriousness to the character when needed.
He and Moana make a great double act together, and again, there's not a whiff of a romantic sub plot between the two, and their relationship is refreshingly kept platonic. Also, it wouldn't be a Disney film without an animal sidekick, which comes in the form of Heihei, the not-quite-all-there chicken, who all the kids will love.
One of the best things about animation is that there's virtually no limit to what you can do and Clement and Rusker take full advantage of that in the action department. They display some well-crafted, pulse racing scenes that will entertain everyone involving all kinds of weird and wonderful creatures like the coconut shaped Kakamora or Jemaine Clement's giant crab.
'Although it might hit the familiar beats and tropes of their animated features, Disney's latest is a wonderfully made film.'
By exploring a different a culture it brings something fresh to the table. With some fantastic music, photo realistic imagery, compelling characters, and some great action set pieces, Moana will be something the whole family can enjoy again and again.
David Axcell
Film Critic
David has quite a broad taste in film which includes big budget blockbusters and small indie films; including International and Arthouse cinema. As long as it's good in that particular genre, he'll watch anything.
This article is copyright owned by Keltar Limited. All rights reserved.
Plagiarism or unauthorised copying is not permitted.
All other copyrights remain the property of their respective owners.