Mission: Impossible – Fallout review – a fantastic action film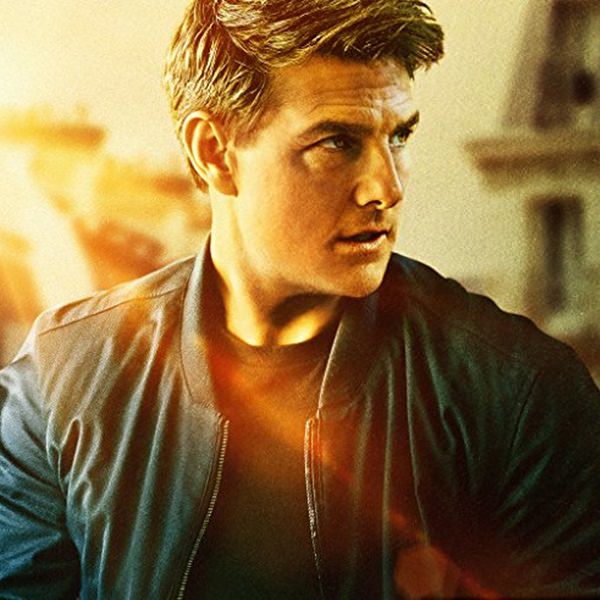 'Ethan Hunt, his team and allies, must work with the CIA in a race against time in an attempt to recover stolen weapons of mass destruction.'
When it comes to action franchises, it's hard to argue against Tom Cruise's long running spy series. Even amongst the crowded superhero genre, the Mission: Impossible movies are easily one of the most entertaining around. From its humble beginning back in 1996, it has grown into a multi-billion dollar film series that still shows no signs of slowing down. Now, proving he's still a viable action star in his mid-fifties, Cruise returns for the sixth instalment, Mission: Impossible – Fallout.
Coming back for a second time is director and writer Christopher McQuarrie, which is a first for the franchise. As usual by now, the plot follows Ethan Hunt (Cruise) and his team as they attempt to thwart a terrorist group from acting out a global catastrophe. This time, it's intercepting three plutonium cores before they're sold into the wrong hands. Along for the ride is Henry Cavill's CIA agent, August walker, who's been tasked with keeping a watchful eye on Hunt.
Unlike the previous instalments, which had their own stand-alone stories and missions, Fallout feels more like a direct sequel to 2015's Rogue Nation.
Strongly connected, the story follows on from the previous movie by completing certain character arcs and dealing with the aftermath of the last mission. This isn't to the movie's detriment and it allows for bigger stakes for the characters. Dealing with the ramifications of the choices they make and lives they live, it equally gets the audience more invested.
McQuarrie isn't completely mixing up the formula. You still get all you expect and want from a Mission: Impossible film. Mask-wearing with all the high stakes twists and turns the series is known for, remains firmly intact. If audiences are going to complain about anything, it's going to be that the overall story is a variation of tropes and plot devices we've seen from a million other spy movies. But on the other hand, as an action movie, this is what Fallout excels at, and is probably what most viewers are interested in anyway.
'Regarding that element, you won't be disappointed. McQuarrie has filled his film with high-octane action and death-defying stunts that continues to make this franchise what it is.'
Fallout is no exception, and he really out-does himself when it comes to the thrilling set pieces that are stuffed into this film. So exciting are they and fast paced, that the lengthy runtime won't even be a problem. What's more, the little CGI that is used is utilised brilliantly and sparingly. For the most part there's a commitment to in-camera stunt work. We're shown actual cars speeding along the streets of Paris and helicopters battle it out through physical mountains. It all adds a level of excitement and tension you don't normally see when CGI and green screen are overused.
Clearly it's Cruise who sells the action in these movies. He's crucial to the franchise's success as he continues to put in one hundred percent, even to the point of breaking a leg on set. Well-known for doing his own stunts, it gives McQuarrie freedom in not having to worry about editing around Cruise's face and hide stunt doubles.
As an actor, he does superbly in making the danger look real and bring the character into the action.
Having played Hunt for six films now, you can tell how effortlessly he fills that role. He isn't afraid to show the agony his body goes through, unlike some other modern-day action stars. Yes, you never once think he's going to die, but he does show weakness and vulnerability at times, getting the audience to care about what happens to him.
After Cruise, there's an extensive list of supporting cast that all do a fine job. Regulars Ving Rhames and Simon Pegg continue to have a great chemistry with Cruise, with the latter particularly adding the right amount of comedy to the story. Rebecca Ferguson returns and gives a stellar performance as the conflicted MI6 agent Ilsa. She really holds her own alongside the star power of Cruise and brings some much needed heart and humanity to the overall tone. Making good use of his physical presence, Cavill makes a formidable counterpart to the more finessed Hunt. Packing all that muscle from playing Superman, he's given some great fight sequences where you'll feel every punch he lands. Unfortunately, the only weakness with such a big cast are that actors like Angela Bassett and Alec Baldwin are underused.
'Once again, Mission: Impossible – Fallout is a solid entry in this long-running franchise. More impressive is that it does the almost impossible task of being bigger in stakes and action than the last five films. Constantly escalating, it's hard to imagine where they can go next. With amazing stunt work from the charismatic Cruise, this will no doubt be one of the most entertaining and fun movies of the year.'
Film Details
12 · 2h 27m · 2018.
Genre
Action · Adventure · Thriller.
Cast
Alec Baldwin · Angela Bassett · Henry Cavill · Rebecca Ferguson · Sean Harris · Simon Pegg · Tom Cruise · Ving Rhames.
Director
Christopher McQuarrie.
Writers
Christopher McQuarrie · Bruce Geller (TV Series).
Cinematography
Rob Hardy.
Editing
Eddie Hamilton.
Music
Lorne Balfe.
Contains
infrequent strong language · injury detail · moderate violence.
David Axcell
Film Critic
David has quite a broad taste in film which includes big budget blockbusters and small indie films; including International and Arthouse cinema. As long as it's good in that particular genre, he'll watch anything.
This article is copyright owned by Keltar Limited. All rights reserved.
Plagiarism or unauthorised copying is not permitted.
All other copyrights remain the property of their respective owners.