Last Christmas (2019): 'Over-Familiar But Suitably Christmassy'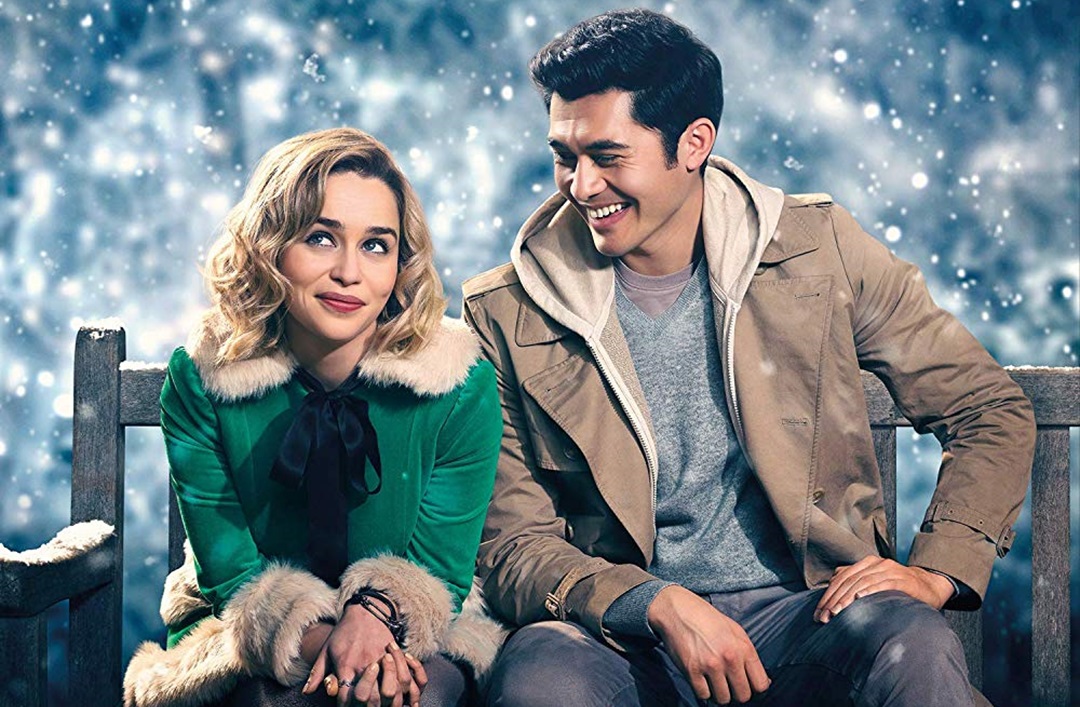 Photo: Universal Pictures.

Kate is a Londoner, frustrated by the bad choices she has made throughout her life. But things could be looking up for her this Christmas when she meets handsome Tom.
With the night's drawing in and the weather quickly turning chilly, Christmas is undeniably around the corner. Coming with this season is likewise the usual array of festive related movies. A staple for this time of year, one such movie is the appropriately titled Last Christmas. It's a romantic comedy set in the city of London featuring the music of Wham. At first glance, you get the distinct impression director Paul Feig is trying to set this film up as the next Love Actually (2003). Similar in tone, it's also co-written by English treasure Emma Thompson. Essentially, it's the kind of movie that's vying to be essential Christmas viewing for years to come.
The story follows a down-on-her-luck Kate (Emilia Clarke). After a personal tragedy, this once gifted singer now finds herself working as an Elf in an all-year Christmas store. Beaten down with no festive cheer, her fortunes soon change when she bumps into the mysterious but charming Tom (Henry Golding). Showing her what Christmas is all about, Kate finds healing and the chance of a yuletide romance.
'There's no getting around the fact that this is the most clichéd romantic comedy you'll see all year.'
Every trope you could possibly imagine is used to schmaltzy effect. All the story beats you'll see coming a mile away and Fieg makes no attempt to do anything new with the template. Even a big reveal towards the end is no real surprise. The story of a cynical and hardened individual who slowly softens through the power of Christmas love is incredibly familiar. Overly sentimental, it will likely turn a lot of people off.
Having said all that, despite its very formulaic plot and derivative style, you can still be won over. In the right frame of mind, and only around the Christmas season, could you find an appealing charm to the story. Feig keeps everything sincere, and doesn't try to re-write the rule book on this well-known structure. He doesn't challenge or subvert anything, and what you see is what you get. There's a simple message about the power of kindness. There is something beautifully romantic about London during the festive period. And for this particular Christmas tale, it doesn't hurt to have it as the backdrop.
'When it comes to the comedy element, this is all basic stuff.'
Mostly coming from the quirky people that fill the movie, it's the very definition of mediocre. Feig rarely pushes the boat out in terms of the humour, and keeps it family friendly throughout. As a result, this is hardly the laugh-a-minute comedy he is normally known for.
What does help Last Christmas is the main cast, who all help lift this very conventional script. Coming off a very divisive final season of Game of Thrones (2011-2019), Clarke looks like she's having fun playing a completely different character. Deep down, Kate is a good person who's just had a rough time. Clarke is skilfully able to bring that goodness out in a believable way, and allow us to buy into that transformation. Golding doesn't get as much range to display as his co-star, but he has great chemistry with Clarke. Polar opposites, it's their screen time together which is easily the sticking point of this film.
Aiding the two stars are a solid supporting cast. For her first comedic role, Michelle Yeoh proves rather adept as Kate's boss at the Christmas shop. As well as writing, Thompson also stars as Kate's Yugoslavian mother. She brings a tough but loving take on an immigrant who's had a hard life, and just wants the best for her daughter.
'At the end of the day, Last Christmas is not a critically good film.'
Stereotypical with an obvious story, there's nothing fresh or original about it. Yet thanks to its two leads and festive London setting, there is a charm to its simple tale. Combined with the music of Wham and George Michael, this may quickly become a Christmas classic regardless of what the critics say.
David Axcell
Film Critic
David has quite a broad taste in film which includes big budget blockbusters and small indie films; including International and Arthouse cinema. As long as it's good in that particular genre, he'll watch anything.
This article is copyright owned by Keltar Limited. All rights reserved.
Plagiarism or unauthorised copying is not permitted.
All other copyrights remain the property of their respective owners.