La La Land review – a mesmerising and captivating love letter to classic Hollywood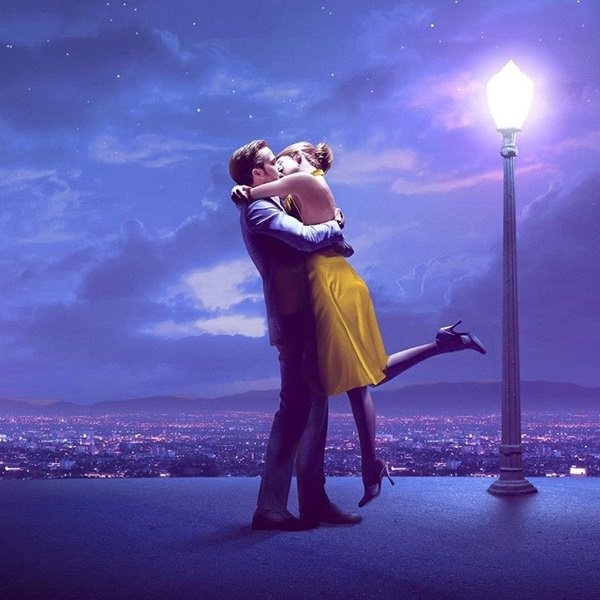 'Sebastian, a jazz pianist falls for Mia, an aspiring actress.'
After the rightly acclaimed Whiplash (2014), David Chazelle continues he's exploration into the music scene with La La Land, an ode to classic Hollywood, and more specifically, the musicals of old. The story unfolds over a year and follows the romantic entanglements of Ryan Gosling's Sebastian, a passionate jazz pianist, and aspiring actress Mia, portrayed by Emma Stone. Through their budding romance, told in classic musical style, both Sebastian and Mia attempt to make something of themselves and follow their passions and dreams, while also trying not to compromise who they are.
Story wise, La La Land doesn't offer anything original or unique, and in fact, if you were to isolate the whole romantic narrative on its own, it's a formula we've seen play out many times before: Boy meets Girl; boy and girl initially rub each other the wrong way; boy and girl slowly warm to each other; boy and girl fall in love, and so on and so on. Fortunately, that is really my only niggle with this film as the rest of it is an amazing achievement, both on a technical level, and thematic one, as there are some deeper issues explored underneath that romantic plot.
Chazelle, with great care and passion, painstakingly makes sure this film looks and feels like those classic musicals that came out between the Forties and Sixties, even going as far as to present it in the old-school format of Cinemascope and having a Technicolor palette, making the most of the vibrant colours on display. It all brings something visually fresh and reminds us that they don't actually make films like this anymore.
In fact, you would almost be convinced that you're watching a film made in that classic time period, that would easily slot alongside a film like West Side Story (1961), if it wasn't for the modern setting where everyone is using smart phones and laptops, or that it's staring two of today's biggest A-listers. Chazelle also makes the most of the Los Angeles setting bringing a real distinct beauty to the City of Angels, perfectly encapsulated in that scene where both Sebastian and Mia sing and dance to the backdrop of a sunrise over the city landscape.
In addition to making L.A. look beautiful, it's clear Chazelle wants to explore what it represents. To many, this city is a place people go to follow their dreams; dreams of fame and spotlight; where they can make something of themselves. Although it does slightly poke around the seedier underbelly of the Hollywood system, Chazelle mostly focuses and highlights the more positive aspects, and the potential it embodies to those who are committed to making their dreams come true. That's not to say Chazelle isn't afraid to show the sacrifice and cost that come with such dedication, as both Sebastian and Mia are pulled in different directions of each other's ambitions, and the strain it has on their relationship is shown.
As a musical it works, and although this genre is an acquired taste for many, there is lot to appreciate and enjoy. Right from the start with that opening number, it grabs you and straight away draws you into this world. It's all wonderfully directed and made, and Chazelle takes his cue from films like Singing in the Rain (1952) with long takes and elaborate dance routines. As the title suggests itself, it all takes place just outside of reality, as most musicals do, and given a very dream like quality, which the music, wonderfully and suitably created by Justin Hurwitz, all helps sell.
All this is aided by a very game Stone and Gosling, and this being their third time sharing the screen, it's obvious they have great chemistry together, presenting an authentic and believable romance. They also comfortably slot into that old-school aesthetic, as they both throw themselves into their roles and give it their all, committing to all the song and dance numbers with such panache you'd think they were pros.
Stone particularly, who doesn't have much experience in song and dance, proves rather adept and shows she can pretty much do anything she puts her hand to. Gosling equally is great, convincingly and elegantly playing the piano like he's being doing it for years, as well as tap dancing, proving he's an actor at the top of his game. Together with Stone they harmonise really well and easily elevate this film as one of the great musicals of cinema.
'La La Land isn't just a story in a movie format to be watched. This film is so much more.'
A mesmerising, captivating experience, something to feel and let wash over you. It's also an amazing achievement on a technical level where the cinematography is beautiful to behold and will have you marvelling at how they did some of the things they did. A great feel good movie, despite the bittersweet ending, that will have you coming out of this film feeling vastly better about life and that anything is possible.
David Axcell
Film Critic
David has quite a broad taste in film which includes big budget blockbusters and small indie films; including International and Arthouse cinema. As long as it's good in that particular genre, he'll watch anything.
This article is copyright owned by Keltar Limited. All rights reserved.
Plagiarism or unauthorised copying is not permitted.
All other copyrights remain the property of their respective owners.