Good Movies on Netflix UK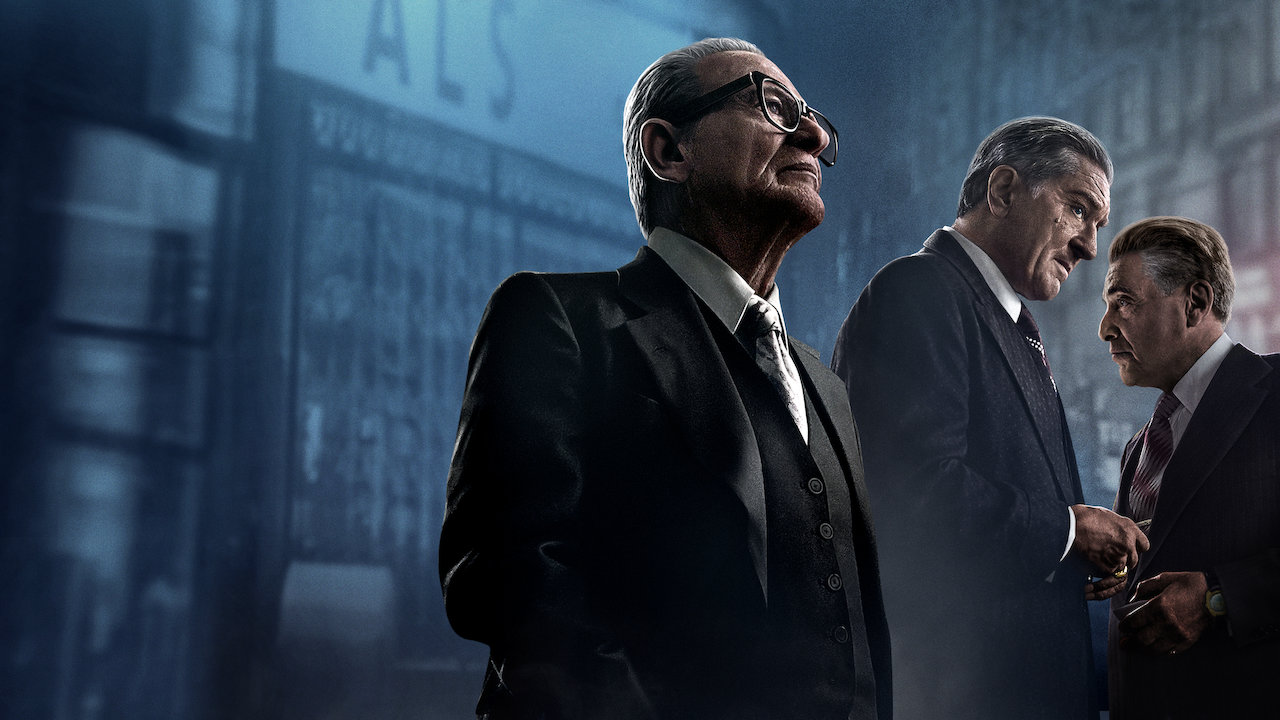 Trying to find a good movie to watch on Netflix? We review and recommend the best movies we can find.
Our aim is to find you a good film to watch on Netflix. Have a browse through the list below and hopefully a few movies will grab your attention. When you click on a reviewer's rating (positive, mixed or negative), a new tab will open in your browser with the movie's review. All reviews are spoiler-free with paragraphs that could spoil your enjoyment of the movie hidden from view.
Annihilation (2018): 'A thought-provoking sci-fi'
Adventure. Drama. Fantasy. Horror. Mystery. Sci-Fi. Thriller.
A biologist's husband disappears during an expedition into a strange quarantined zone known as the Shimmer. She puts her name forward for the next trip to seek answers, but does not find what she's expecting.
Apostle (2018): 'A superbly crafted horror film'
Horror. Mystery. Thriller.
In the early Twentieth century, a man travels to a remote island to search for his missing sister after she is kidnapped by a mysterious religious cult.
Blade Runner 2049 (2017): 'A visual feast for the senses'
Mystery. Sci-Fi. Thriller.
Set thirty years after the last film, a new blade runner stumbles onto a conspiracy that could plunge society into chaos. His discovery leads him to Rick Deckard, a former blade runner who's been missing for decades.
Cargo (2017): 'A solid addition to the zombie movie'
Drama. Thriller.
A violent pandemic sweeps across the globe, turning all those who are infected into murderous creatures. A father who has succumbed to the virus travels the Australian outback with his infant child, desperate to find someone who will care for her before he turns.
Colossal (2016): 'A monstrously good film'
Action. Comedy. Drama. Fantasy. Sci-Fi.
Gloria is an out-of-work party girl who enjoys a drink a bit too much. After being kicked out of the New York apartment she shares with her boyfriend, she's forced to move back to her middle American hometown. Things then get really weird when news reports start breaking out about a giant monster wreaking havoc in Seoul that Gloria is somehow connected to.
Hush (2016): 'Tense and thrilling from beginning to end'
Drama. Horror. Thriller.
Maddie is deaf and lives a solitary life in the woods as a writer. One night a masked stranger appears at her window and a fight for survival ensues.
Journey's End (2017): 'A brutal and gut-punching war film'
Drama. War.
March, 1918. C-company arrives to take its turn in the front-line trenches in northern France led by Captain Stanhope. With a German offensive just around the corner, the soldiers distract themselves with talk of food and their past lives.
In the Tall Grass (2019): 'A solid little horror film'
Drama. Horror. Thriller.
After hearing a young boy's cry for help, a brother and sister venture into a vast field of tall grass in Kansas. They soon discover however, that something sinister is at work within this patch of land, and the deeper they get, the less chance they have of finding a way out.
Okja (2017): 'A multi-layered film with heart'
Action. Adventure. Drama. Sci-Fi.
For ten years Mija has been caretaker and friend to a strange animal known as Okja. When a multinational conglomerate takes Okja for themselves and transports her to New York, Mija sets out on a daring rescue mission to get her dearest friend back.
The Irishman (2019): 'A good old-fashioned crime movie'
Biography. Crime. Drama.
In the 1950s, truck driver Frank Sheeran gets involved with Russell Bufalino and his Pennsylvania crime family. Sheeran quickly climbs the ranks to become one of the most feared and top hit men.
The Ritual (2017): 'A spooky and unsettling horror film'
Horror
A group of male friends decide to go on a hiking trip in honour of one of their friends who recently died. When they get lost in the woods a dark presence begins stalking them.
The Terminator (1984): 'An intense and superbly-made sci-fi'
Action. Sci-Fi.
A cyborg from the future is sent to the past to terminate Sarah Connor, who will become the mother of the messianic leader of the Human resistance. Kyle Reese, a human solider, is also sent back in time to protect her, and save mankind from the machine uprising.
Stranger Than Fiction (2006): 'A delightful and heart-warming comedy'
Comedy. Drama. Fantasy. Romance.
Harold Crick works for the IRS and lives a solitary and repetitive existence. When he begins hearing a woman's voice narrating his life though, he wonders if he's having some kind of mental breakdown. Things take a turn for the worse though, when this voice predicts
his upcoming death.
Wonder Woman (2017): 'The Best Female-Led Superhero Movie In The Last Two Decades'
Action. Adventure. Drama. Fantasy. Sci-Fi.
Amazon princess Diana, lives an idyllic life on a secluded island populated entirely buy woman. During World War One, fighter pilot Steve Trevor crash lands nearby bringing news of the war. Believing she can help, Diana leaves the safety of her home and takes her first steps into becoming the legendary superhero, Wonder Woman.
David Axcell
Film Critic
David has quite a broad taste in film which includes big budget blockbusters and small indie films; including International and Arthouse cinema. As long as it's good in that particular genre, he'll watch anything.
This article is copyright owned by Keltar Limited. All rights reserved.
Plagiarism or unauthorised copying is not permitted.
All other copyrights remain the property of their respective owners.