Good Films in UK Cinemas
Wondering if there is a good film to watch at the cinema?
We don't review every movie in the cinema. Normally, we will review one a week and choose the film that interests us the most. All reviews are written as non-spoilers so as not to disrupt your enjoyment. Paragraphs with potential spoilers are also hidden but can be revealed anytime you wish.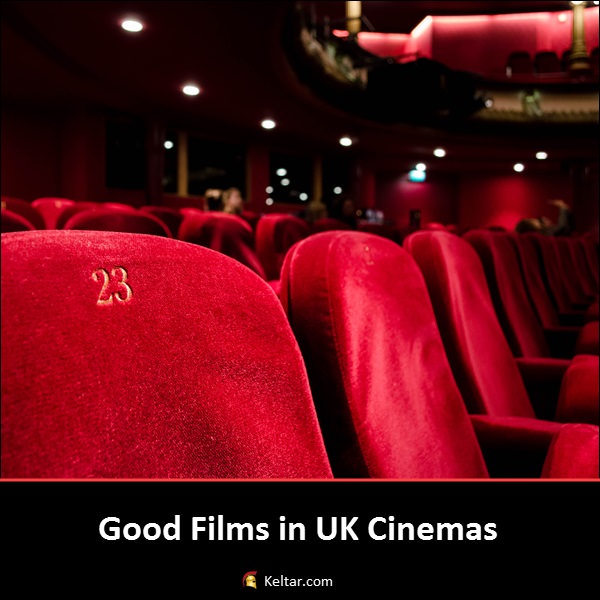 Photo by Kilyan Sockalingum on Unsplash
X-Men: Dark Phoenix (2019) is an adequate X-Men movie
X-Men: Dark Phoenix is likely the final movie in this long running franchise before it's rebooted by its new owners, Disney. It's also the second attempt at telling the Dark Phoenix saga from the comics after  X-Men: The Last Stand.
Aladdin (2019) is a respectable remake
Less than two months before Dumbo (2019) and we already have another Disney live-action remake hitting theatres. Aladdin is based on the popular 1992 animated film, which has the advantage of being part of the studio's renaissance period and fresher in people's minds.
Rocketman (2019) is a bold and imaginative bio-pic
Last year, Queen frontman Freddie Mercury got his own bio-pic Bohemian Rhapsody (2018). Brought to life by an Oscar winning performance from Rami Malek, it proved a huge financial success and made just under a billion dollars worldwide. This year we get our next big legendary musician plastered on ...
John Wick: Chapter 3 - Parabellum (2019) is a relentlessly entertaining action movie
Keanu Reeves continues his rampage through the criminal underworld with John Wick: Chapter 3 - Parabellum. Ever since that cliff-hanger of an ending in Chapter 2, fans of the franchise have been eagerly awaiting to see how ...
Pokémon Detective Pikachu (2019) is a solid attempt at a live-action Pokémon movie
If you were a young child in the late Nineties, your life was likely all about living and breathing Pokémon. Starting out as a video game in which players caught animals with powers and trained them to battle each other, it quickly grew ...
Avengers: Endgame (2019) is the perfect conclusion to an epic saga
Having been filmed back-to-back, it's only been a short year since Avengers: Infinity War shocked and awed us. Thanos won, and with all Infinity Stones in his possession, he wiped out half the universe's population.
HIGHLY RECOMMENDED
5 Star: Excellent (9/10) / Outstanding (10/10)
RECOMMENDED
4 Star: Good (7/10) / Very Good (8/10)
WATCHABLE
3 Star: Okay (5/10) / Enjoyable (6/10)
NOT IMPRESSED
2 Star: Mediocre (4/10) / Very Mediocre (3/10)
SO BAD YOU MAY FIND IT GOOD
1 Star: Awful (2/10) / Rubbish (1/10)
Wondering if there is a good film to watch at the cinema? Watch trailers and read non-spoiler film reviews of the latest movie releases. Reviews by David Axcell. This article is copyright owned by Keltar Limited. All rights reserved. Plagiarism or unauthorised copying is not permitted. All other copyrights including posters, images, quotes and videos remain the property of their respective owners.