Good Films in UK Cinemas
by David Axcell
18 Aug 2019 · 4-Min Read · Movie Reviews
Wondering if there is a good film to watch at the cinema?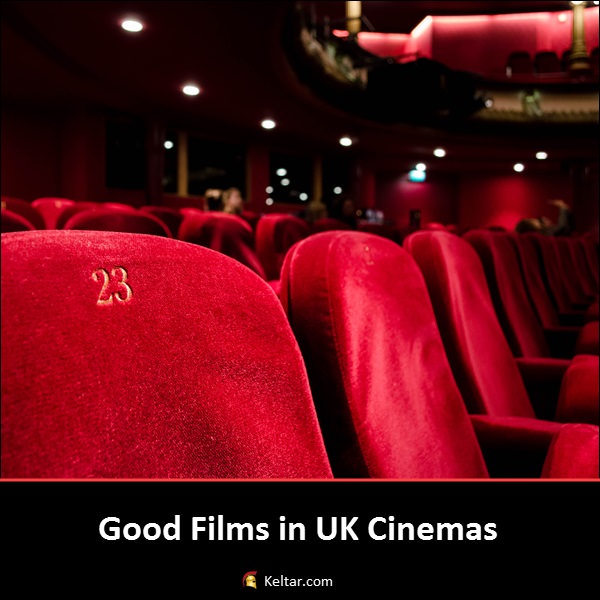 We don't review every movie in the cinema. Normally, we will watch one a week and choose the film that interests us the most. All reviews are written as non-spoilers so as not to disrupt your enjoyment. Paragraphs with potential spoilers are also hidden but can be viewed with the click of a button.
Fast & Furious: Hobbs & Shaw (2019)
'Some mindless fun'
Action · Adventure
When a cyber terrorist gains control of a dangerous bio-weapon, former enemies Luke Hobbs and Deckard Shaw must work together to bring him down. Aiding them in this mission is also Shaw's sister Hattie, a field agent for MI6.
The Lion King (2019)
'A pointless and soulless remake'
Adventure · Animation · Drama · Family · Musical
Lion cub Simba idolizes his father, King Mufasa, and is destined to be the next lion king. Former heir Scar, Simba's uncle, has plans of his own to take the throne from his nephew. The battle for the land is soon ravaged with betrayal, tragedy and drama.
Spider-Man: Far From Home (2019)
'Another excellent and heartfelt Spider-Man movie'
Action · Adventure · Comedy · Sci-Fi
Peter Parker, aka Spider-Man, goes on a school trip to Europe. Still reeling from the events of Avengers: Endgame (2019), all he wants to do is live a normal high-school life for a while. Not working out that way, Peter soon has to don the suit once again when Nick Fury turns up, requiring his skills to save the world again and work with another hero named Mysterio.
Brightburn (2019)
'A different kind of horror film'
Horror · Sci-Fi
Childless couple Tori and Kyle witness a spacecraft crash near their farm. When they go to investigate they discover a baby boy and believe their prayers for a child have been answered. Growing up, the young boy begins to develop strange powers which begin to scare Tori and Kyle.
X-Men: Dark Phoenix (2019)
'An adequate X-Men movie'
Action · Adventure · Sci-Fi
During a life-threatening rescue mission in space, Jean Grey is hit by a cosmic force that transforms her into one of the most powerful mutants of all. Wrestling with this unstable power as well as her own personal demons, Jean spirals out of control, tearing the X-Men family apart.
Aladdin (2019)
'A respectable remake'
Action · Adventure · Comedy · Family · Fantasy · Musical · Romance
Living rough on the streets of Agrabah, Aladdin dreams for more. Through the evil manipulations of Jafar, he finds himself in the possession of a magic lamp containing a genie. With three magical wishes, his fortunes are suddenly changing and he has the chance to woo the princess Jasmine.
David Axcell
Film Critic
David has quite a broad taste in film which includes big budget blockbusters and small indie films; including International and Arthouse cinema. As long as it's good in that particular genre, he'll watch anything.