Frank review – a fantastic dramedy about the power of music and following your dreams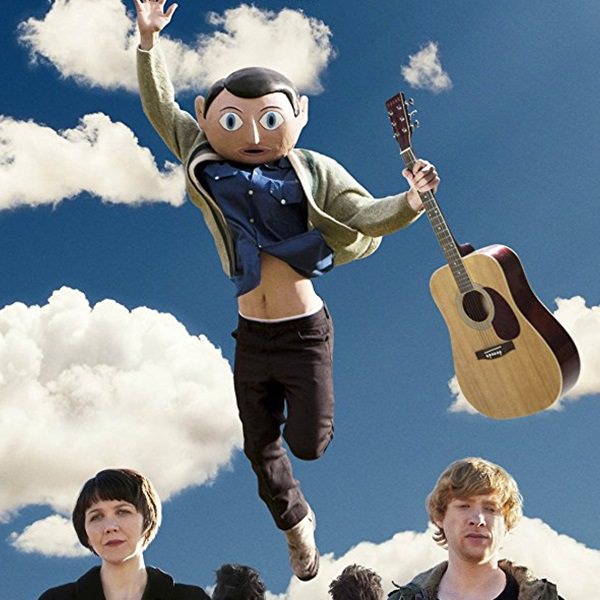 'Jon is a young musician who joins an eccentric band led by the mysterious Frank.'
It's a bold move to have an A-list star in your little indie film and never show his face, but that's exactly what Lenny Abrahamson has done with his comedy drama Frank. It stars Michael Fassbender as the titular character, but you wouldn't know it as he wears a papier-mâché mask that covers his whole head throughout most of the runtime. It's a film that deserves the title "quirky" which it manages to achieves so effortlessly, and unashamedly wears it as a badge of honour. It won't be to everyone's taste but it's a great little film which has got a lot going for it.
The film follows Jon (Domhnall Gleeson), an aspiring keyboardist and songwriter who is growing tired of his monotonous life in his small coastal town. Bored of his job and uninspired when it comes to writing songs, he jumps at the chance to play for a band named the "Soronprfbs", an alternative, experimental band, who have recently lost their keyboardist.
Fronted by Frank and supported by an array of oddball characters including Maggie Gyllenhaal's Theremin player, Jon accompanies them to a remote cabin in Ireland to work on their album. It's a unique story in which we spend a year in the woods as Frank uses what can best be described as unconventional methods to prepare the band for recording the album. Methods such as making their own instruments or intense physical activities that require a safety word.
The film though, belongs to Fassbender. As Frank, he does amazing work with his body language to get across the emotions he's portraying and convey this character whose face we never see. It's a very physical part which he nails brilliantly. He's also adept with the comedic aspect of the role with particular mention to the way he verbally describes his facial expressions to those around him.
By the third act though it shifts gear quite suddenly and delves into more drama territory. This can seem quite abrupt, but it allows the film to raise some provocative issues and deal with some darker themes about mental health. It also asks the question if being well known is an indication of musical talent as Jon tries to push Frank in producing more conventional and "likeable" music.
'So, if you looking for something a bit different and want a break from all the CGI and loudness of the blockbuster then I would highly recommend Frank.'
It's a superb, low key film which isn't afraid to hide the face of its main star. The cast are all good in their roles and bring a lot of humour. If anything, it has some interesting music and should broaden your mind.
David Axcell
Film Critic
David has quite a broad taste in film which includes big budget blockbusters and small indie films; including International and Arthouse cinema. As long as it's good in that particular genre, he'll watch anything.
This article is copyright owned by Keltar Limited. All rights reserved.
Plagiarism or unauthorised copying is not permitted.
All other copyrights remain the property of their respective owners.