El Camino: A Breaking Bad Movie review – a film just for the fans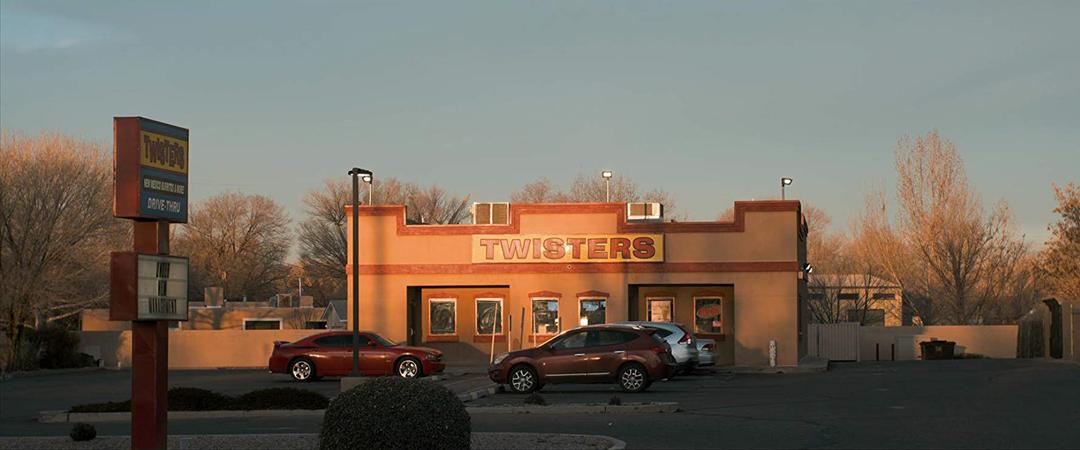 'El Camino: A Breaking Bad Movie (2019). After a dramatic escape, Jesse Pinkman is a fugitive and now on the run. But if he is to have any future at all, he must come to terms with his past.'
Breaking Bad (2008-2013) was arguably one of the best TV shows to ever grace the small screen. Created by Vince Gilligan, the story of average guy Walter White (Bryan Cranston) gradually evolving into a criminal mastermind, was absolutely riveting to watch. When it ended, Gilligan filled that TV hole with spin-off series Better Call Saul (2015-present). Which also proved very successful. Now, if that wasn't enough, Netflix has now released El Camino: A Breaking Bad Movie.
Gilligan both directs and writes this sequel movie. He brings back Aaron Paul, who played Walter White's partner in the meth business, Jesse Pinkman. Taking place after the events of the series finale, the story follows Jesse after his liberation from captivity. Beaten and emotionally scarred, he must come to terms with his past. With a little help from some friends, he must work to forge some kind of future for himself.
'After watching this movie, it's clear who the target audience for El Camino are going to be: the die-hard fans.'
Unless you've seen the television show you will find it very difficult to follow. Characters pop up and go throughout the movie with the assumption you'll know who they are and what relevance they have to the story. Flashbacks are used to fill in story gaps with little to no context. There's rarely any exposition or handholding for those tuning into this world for the first time. The whole film is essentially used to answer any lingering questions the finale left. With a strong focus on giving the character of Jesse closure.
In that regard, if that is what you're after, you should be satisfied enough with the end result. Gilligan basically gives us two hours' worth of cameos built around a plot designed for those in the know. Despite filling in any narrative gaps that weren't previously revealed, it doesn't really add anything that needed adding. It's great to see Jesse again and find out what happened to him, but there's definitely something missing. We got that rare near-perfect ending, making all this feel a little bit pointless and unnecessary.
'On the other hand, any chance to dip back into this world is always going to be a big draw for fans.'
As a directorial debut, Gilligan does an excellent job in recreating that visual style from the show. The way he has the camera move and how he transitions from current time to flashback is handled skilfully. Pacing the movie well, he also knows how to build the tension gradually yet effectively.
Paul is clearly the main star, with him practically being in every shot. If the final episode of the series was to definitively end Walter White's arc, in the same way El Camino is used to end Jesse's journey. Although you'll miss Cranston's presence, Paul is a brilliant actor, and he slots back into this character seamlessly. Jesse's spent months in captivity, and Paul portrays this beaten and mentally bruised individual really convincingly. Other characters come and go, but Paul is the one who has to carry this movie from beginning to end. Doing all the emotional heavy lifting, he fortunately proves more than capable and brings an engaging performance.
'El Camino: The Breaking Bad Movie will not be for the casual viewer.'
Anyone watching without seeing Breaking Bad will struggle to connect to this story. This is more an extended episode for those who felt Jesse was short-changed and deserved some kind of happy ending. It may be lacking some of the magic from the series, but it's certainly not without merit. With a winning performance from Paul and some solid directing from Gilligan, it's a film fans will want to see.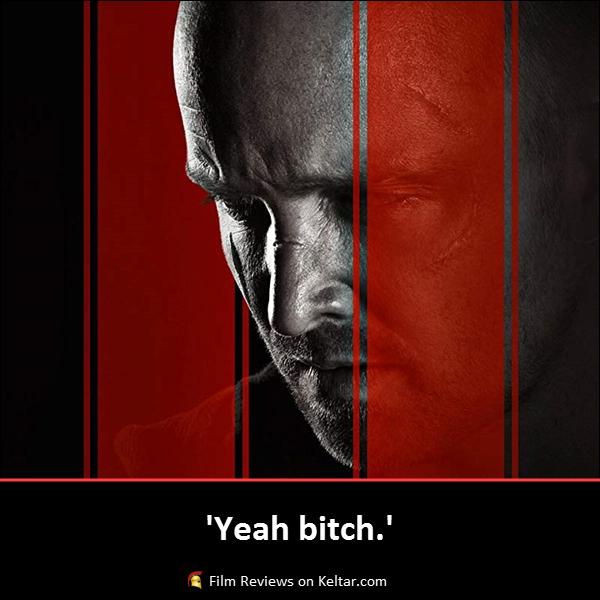 Film Details
15 · 2h 2m · 2019.
Genre
Action · Drama.
Cast
Aaron Paul · Charles Baker · Jesse Plemons · Jonathan Banks · Matt Jones.
Director
Vince Gilligan.
Writer
Vince Gilligan (written by).
Based on 'Breaking Bad' by
Vince Gilligan.
Cinematography
Marshall Adams.
Editing
Skip Macdonald.
Music
Dave Porter.
Contains
drug misuse · strong language · violence.
David Axcell
Film Critic
David has quite a broad taste in film which includes big budget blockbusters and small indie films; including International and Arthouse cinema. As long as it's good in that particular genre, he'll watch anything.
This article is copyright owned by Keltar Limited. All rights reserved.
Plagiarism or unauthorised copying is not permitted.
All other copyrights remain the property of their respective owners.