Deadpool review – pure cinematic entertainment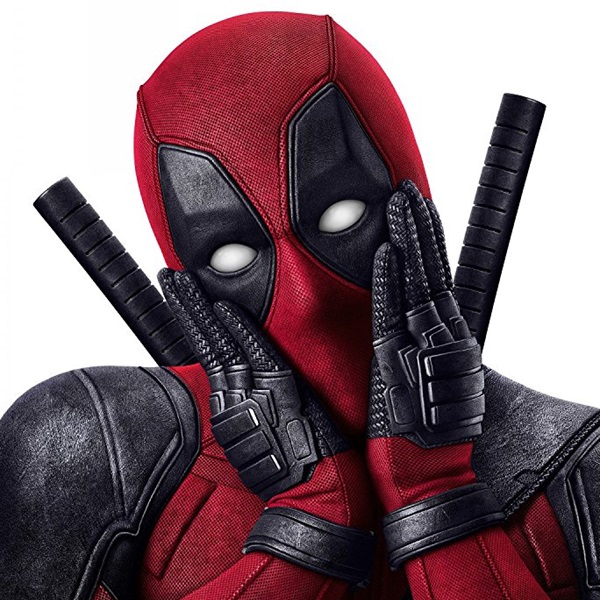 'Wade Wilson is a former special offices operative and mercenary. His transformation into Deadpool is a tale of love, revenge and unicorns.'
With the sequel just around the corner, why not enjoy the movie that showed that a hard R-rated comic book adaptation can be just as successful than the more family-friendly MCU. Of course, I'm talking about Deadpool, which also proved that you don't need a two hundred million dollar budget to make a successful superhero flick.
Up to this point, the more bloody and grown-up comics were a tough sell to studios, who were only interested in appealing to the biggest demographic as possible. Even the "Merc with a Mouth" had his own struggles to get on the big screen, including a terrible introduction in X-Men Origins: Wolverine (2009).
In the end, it took Ryan Reynolds' sheer force of will to get this film made. That and some leaked test footage which had an overwhelmingly positive response. Fortunately, it all paid-off in spades, with Deadpool not being just a critical success, but a financial one to, making over thirteen times its budget of fifty eight million dollars.
Directed by Tim Miller, the story follows former special forces operative Wade Wilson (Reynolds), who gets by as a low-level mercenary in New York City. When he's diagnosed with terminal cancer, he leaves his fiancée Vanessa (Morena Baccarin), not wanting her to see him slowly die, and takes part in an experimental programme that could cure him.
Led by Francis "Ajax" Freeman (Ed Skrein), he instead is given a special serum and relentlessly tortured to ignite any mutant abilities with the purpose of selling him off as a slave. Eventually developing superhuman healing but being horribly disfigured, he escapes and goes on a rampage of revenge, taking on the alter ego of Deadpool.
Trying to get this beloved character to the big screen has been a long journey. But after watching the finished product, it was clearly worth it. But after watching the finished product, it was clearly worth it. Deadpool is a great piece of cinematic entertainment, and barrels of fun as well. The fact that it's an R-rated film means Miller can push the envelope out more, offering something fresh to this over saturated genre, and do justice to this darkly comic anti-hero. So much so, you won't even mind you're watching another comic book origins story.
For starters, he, makes the most of Deadpool's renowned fourth wall breaking, and has him literally narrate his own movie to the audience. Indeed, having him constantly stopping to interject his thoughts to us throughout the film, adds a really self-aware sense of humour. Consequently, not only is it a great comic book movie, but it simultaneously pokes fun at the genre to, subverting all those tropes we've become increasingly familiar with, and provides a very meta approach. There's no doubt this is a full-on comedy that's both black and irreverent in tone, thanks largely to Rhett Reese's and Paul Wernick's script, in which they succeed in making it one hundred percent hilarious.
As an action film, it also excels. Despite the smaller budget, the set pieces hold up just as well when compared to the ones that have more money thrown at them. These are fun, eye popping scene's that make the most of Deadpool's ability to take maximum damage, as he's sliced and diced but keeps on coming.
By making the most of that higher rating, we're blessed with all the blood and dismembered limbs that comes from an insane, sword wielding, heavily armed superhuman. Miller holds nothing back, pushing what he can get away with to the very limit, equally combining all that gore with colourful language and graphic sex scenes. Clearly not a film the whole family can enjoy then.
Reynolds is perfect for this role, and it's obvious he has a passion for the character. After working so hard to get Deadpool right, he puts in the effort and steals every scene he's in. His delivery of the one-liners and dialogue is so pitch perfect, you couldn't imagine anyone else filling out those red spandex if you tried. It's not just the comedy chops he has though, but the few times he does have to be serious and bring the drama, he nails that to, presenting a genuine person behind all that insanity.
All other characters are mostly there for Reynolds to bounce off, but they all provide that function so well.​Some stand outs are Baccarin, who brings a lot of warmth to Vanessa and holds her own alongside the more heightened Wilson. Likewise, Skrein looks like he's enjoying every moment as Deadpool's nemesis, having an almost playful relationship in their antagonism towards one another. We even get some laughs from a couple of X-Men in the form of Colossus (Stefan Kapicic) and Negasonic Teenage Warhead (Brianna Hildebrand), who keep trying to recruit Deadpool to their team.
'Not only is Deadpool an incredibly entertaining film, but also an important one, as it paved the way for more darker and grittier comic book adaptations like the excellent Logan (2017).'
Furthermore, it showed studios that a successful superhero movie, doesn't always mean a squeaky clean one, and without that R rating, Deadpool wouldn't be as triumphant as it is. Proving there's an appetite for the more adult comic material, we can expect to see a string of them coming to our local theatres from now on.
Film Details
15 · 1h 48m · 2016.
Genre
Action · Adventure · Comedy · Romance · Sci-Fi · Superhero.
Cast
Brianna Hildebrand · Ed Skrein · Gina Carano · Karan Soni · Leslie Uggams · Michael Benyaer · Morena Baccarin · Ryan Reynolds · Stan Lee · Stefan Kapicic · T.J. Miller.
Director
Tim Miller.
Writers
Paul Wernick · Rhett Reese.
Cinematography
Ken Seng.
Editing
Julian Clarke.
Music
Tom Holkenborg.
Contains
sex references · strong bloody violence · strong language.
David Axcell
Film Critic
David has quite a broad taste in film which includes big budget blockbusters and small indie films; including International and Arthouse cinema. As long as it's good in that particular genre, he'll watch anything.
This article is copyright owned by Keltar Limited. All rights reserved.
Plagiarism or unauthorised copying is not permitted.
All other copyrights remain the property of their respective owners.