Bohemian Rhapsody review – clearly for the fans and Malek is outstanding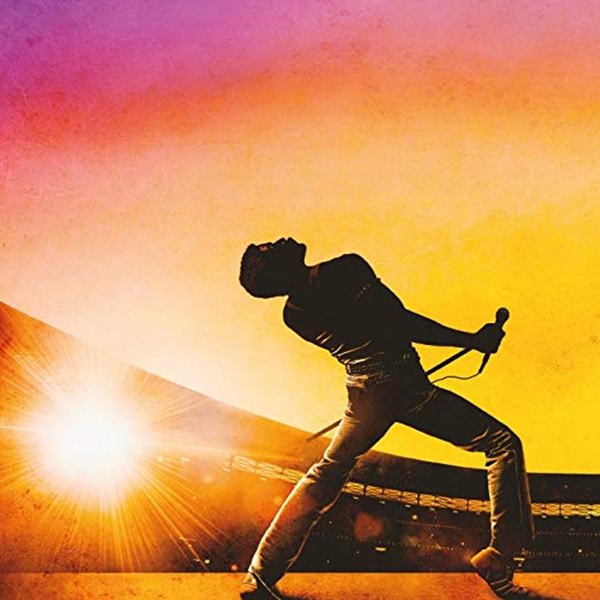 'A foot-stomping biopic of legendary rock band Queen and it's lead singer Freddie Mercury and their famous Live Aid performance in 1985.'
Having been in development for nearly a decade and after various issues during its production, Queen biopic Bohemian Rhapsody is finally here. Considering all the problems 20th Century Fox have had, it's a testament to the band's legacy that the film ever made it to theatres. It seems a couple of cast changes and conflicts with director Bryan Singer couldn't stop this story from being told. A story of one of Britain's most famous rock bands, and arguably, greatest front men in Freddie Mercury.
The story starts from when the band was first formed in the early Seventies, and follows them to their epic performance at Live Aid 85. In-between, we see the origins of some of Queen's biggest hits, including their ground-breaking song. During that time, we're given a glimpse into the life of the musical genius that was Mercury (Rami Malek). Struggling to come to terms with his sexuality, he forms a close-knit family with his fellow band members. He also has a close relationship with girlfriend Mary Austin (Lucy Boynton) whom he can be himself around.
Despite the problems this production was wrought with. Bohemian Rhapsody is actually a well-made and engaging film.
Although it might not do anything new with the story, there's plenty else to appreciate in Singer's take on this unique rock band and their enigmatic lead singer. Very similar to other kinds of musician bio-pics, it has a familiar formula many will recognise. But, with a real-life figure as interesting and charismatic as Mercury, you can't deny the appeal and fascination of seeing how much they get right. Thankfully, if you're a fan of Queen and their music, you will definitely have a good time with this movie.
Like most true stories that are turned into films, artistic license is usually taken to make it more dramatic and cinema friendly. Bohemian Rhapsody is no different, and regardless of the few liberties that have been taken, Singer gets to the root of what the band and its members stood for. They were the outsiders and misfits, who the rest of society's outcasts could relate to. Singer captures that essence beautifully which is at the heart of this movie's message. Having said that, it's not all deep and introspective, and Singer has quite a bit of fun with how the band came up with some of their biggest hits. More celebratory in its tone, these lighter moments are aptly blended with that more serious character study.
'When it comes to the visual depiction of Queen and the music, a lot of care and detail have plainly gone into its creation.'
With a mixture of voice over and singing from the cast, it undoubtedly feels like we're seeing the genuine article perform before our very eyes. There's likewise a bountiful amount of energy injected into these musical set pieces. You really get a taste of what it must of been like to see this alternative rock band on stage. What's more, the movie magic used to recreate that iconic performance at Live Aid is amazingly done.
All this wouldn't be possible if not for the stellar cast that bring most of these real-life people to the screen. Ben Hardy, Joseph Mazello and Gwilym Lee all do solid work as the surviving members of Queen, having a surprisingly familial dynamic with one another. Malek however, is the one who steals the whole movie as the late great Mercury, with the focus obviously being on him and his journey. A captivating performance, it's him who absolutely gets this movie to shine and stand-out. Uncanny in Mercury's likeness and mannerisms, he portrays a real vulnerability. He really gets to the truth of this hurt and lonely individual who only a few people got to see.
Concerning his stage presence, Malek nails that aspect of Mercury as well.
Pulsating with charisma, he flawlessly emulates all of his physicality and signature sound. In just the way he moves it positively looks like something the actual Mercury would do. Such a physical performance, it really is the whole package, and you can tell Malek is putting his all into this portrayal. Not only that, he has a wonderful chemistry with Boynton, and there's an authentic affection played between the two. She has an important role as Mercury's confidant, and is one of those rare few who knew the real Freddie behind the stage persona.
'Bohemian Rhapsody is clearly for those who are already fans of Queen and their genre-defying music. Blasting out their hits over two hours amongst the drama is hardly an original structure to the bio-pic. Yet what makes this movie so watchable is Malek's beautiful and honest performance. Mesmerising and believable, we capture a viewpoint of the difficult times Mercury lived in, and the loneliness it brought him. Elevating the movie to a standard its formulaic structure doesn't deserve, his performance is worth the price of admission alone, and helps it transcend from merely being a two-hour tribute.'
Film Details
12 · 2h 14m · 2018.
Genre
Biography · Drama · Musical.
Cast
Aidan Gillen · Ben Hardy · Gwilym Lee · Joseph Mazzello · Lucy Boynton · Rami Malek.
Director
Bryan Singer.
Writers
Anthony McCarten (screenplay and story) · Peter Morgan (story).
Cinematography
Newton Thomas Sigel.
Editing
John Ottman.
Music
John Ottman.
Contains
drug references · infrequent strong language · moderate sex references.
David Axcell
Film Critic
David has quite a broad taste in film which includes big budget blockbusters and small indie films; including International and Arthouse cinema. As long as it's good in that particular genre, he'll watch anything.
This article is copyright owned by Keltar Limited. All rights reserved.
Plagiarism or unauthorised copying is not permitted.
All other copyrights remain the property of their respective owners.