Atomic Blonde review – a white-knuckle experience from beginning to end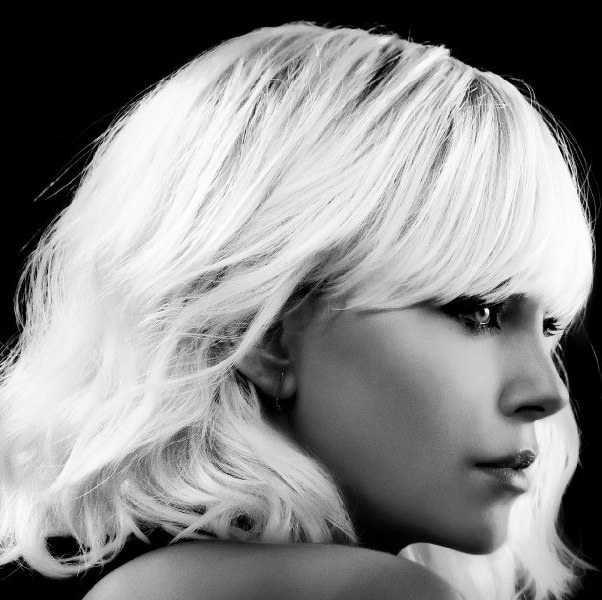 'An MI6 agent is sent to Berlin during the Cold War to retrieve a priceless document and investigate the murder of a fellow agent.'
From David Leitch, one of the duo who brought us the excellent John Wick films, comes his first solo effort in Atomic Blonde. Based on a graphic novel, it's another retro styled and eighties set movie that's placed firmly in the world of espionage, super spies and double agents. On top that, It also stars Charlize Theron as a hard-as-nails MI6 operative who even gives Bond and Bourne a run for their money in the stakes for most kick-ass spy.
Set just days before the Berlin Wall comes down, a highly sought out list of field agents working undercover in the Soviet Union goes missing.
MI6 spy Lorraine Broughton (Theron) is sent into Berlin to retrieve the list and also uncover the identity of a double agent known as Satchel. Once there, she makes contact with deep cover agent David Percival (James McAvoy), and together, they set out to complete the mission. This being a spy film though, things get somewhat complicated, with rarely anyone being who they claim to be and having very little trust in one another.
This is a well-made thrill ride that never lets up from start to finish. Leitch has done a brilliant job for his first solo effort, and unsurprisingly for a seasoned stuntman, has a great eye for the action, as proved with the John Wick films. Of course that will be the obvious comparison when describing this film, but actually Atomic Blonde is a different beast altogether. In fact, it stands on its own and should clearly be considered as one of the best female-led action movies of recent years.
Speaking of the action, the sequences are stunning and breathtakingly visceral. These are brutal and bloody set pieces that really pull you into the action and get you to feel every kick and punch that's landed. So much so, that you'll come out of the movie feeling just as bruised and battered as the main character. It's good to see well executed stunts and shoot-outs where we can take all of the carnage in and see all that's going on.
One particular scene for example, has Lorraine battle her way through an apartment block staircase in one seemingly glorious long take. It's so long and intricately choreographed that there must be cuts in there somewhere, but it's so well edited it feels like just the one take. Sticking with that long shot, it ends with a car chase with the camera firmly placed in the vehicle, offering something truly different and showing that Leitch is a director willing to push the envelope when it comes to committing good and innovative action to film.
Over the last few years, the Eighties is a decade contemporary film makers can't seem to get enough of, and Atomic Blonde is just another one of those many films set in that most nostalgic of decades. Fortunately, it works though, and provides the film with a stylish aesthetic that really helps the film stand out. With an awesome soundtrack from that period, the blue tinted neon lighting, and the excellent costumes, it all combines to make what we're watching pop out of the screen and engage the senses. The way it's filmed and edited makes the whole thing feel like it was made in the eighties and not just set there.
With films like Mad Max: Fury Road (2015) and Fast and Furious 8 (2017), Theron seems to be on a mission to prove the ladies are more than capable of holding their own in the action genre just as much as the men. Continuing that transition in Atomic Blonde, this time she's squarely in the driver's seat and completely nails it. Performing a lot of her own stunts, she totally sells herself as this ruthless spy who you wouldn't want to cross paths with, as she beats and shoots her way through anyone who gets in her way. Not only that but she mixes it with a real vulnerability where she's not just a killing machine but an actual person you can care about and sympathise with.
McAvoy plays an excellent second fiddle to Theron as he continues to pick more interesting roles of late. Percival's a duplicitous character and McAvoy skilfully plays him so you'll be guessing where his true loyalties lie right until the end. There's also a good supporting cast that include John Goodman, Toby Jones and Sofia Boutella, but ultimately this is Theron's film, and she owns it through and through with McAvoy being a close second.
An MI6 agent is sent to Berlin during the Cold War to retrieve a priceless document and investigate the murder of a fellow agent., and what lets it down is it's over complicated and hard-to-follow plot. Indeed, there's a denser story here than in John Wick and Leitch struggles with presenting a cohesive narrative. Yes, we have amazing set pieces and a great lead in Theron, but you still need it in a context of a story you can roughly grasp, making this a movie more about style over substance. That's not necessarily a bad thing when it's intentional, but it's obvious Leitch want's to have his cake and eat it, and although great with the visuals and action, seems to need a little more help with his storytelling.
'Atomic Blonde is a white knuckle experience that any action junkie needs to see. What it lacks in a cohesive story, it more than makes up with style and spectacular stunt work. Theron is fantastic as she continues to prove she can hold her own alongside the big boys when it comes to the action movie.'
David Axcell
Film Critic
David has quite a broad taste in film which includes big budget blockbusters and small indie films; including International and Arthouse cinema. As long as it's good in that particular genre, he'll watch anything.
This article is copyright owned by Keltar Limited. All rights reserved.
Plagiarism or unauthorised copying is not permitted.
All other copyrights remain the property of their respective owners.