A Birder's Guide to Everything review – a delightful and heartfelt coming of age drama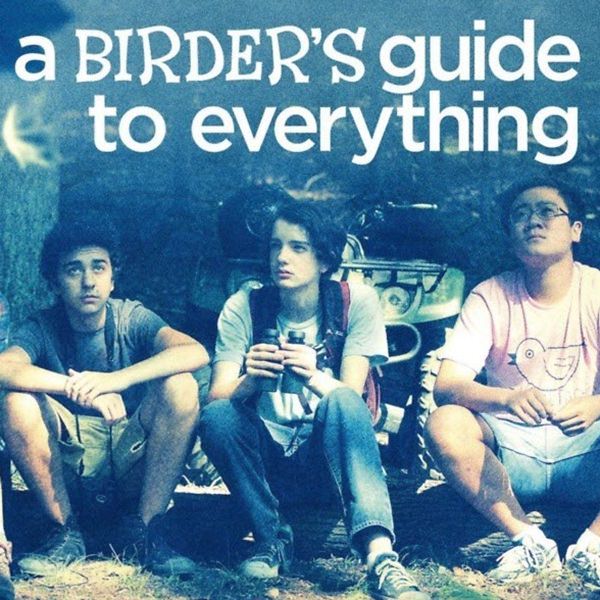 'David is a young birding fanatic and is convinced he has made the discovery of a life time.'
Although the title might put people off, A Birder's Guide to Everything is a charming and moving independent film about grieving, young love and the niche hobby of bird watching (or birding for the more politically correct). It's also a great road movie, which has long been a staple genre of some of the best indie films, as the story follows high schooler David (Kodi Smit-McPhee) and his fellow birders as they search for an elusive and long thought extinct duck. Also along for the ride is young photographer Ellen.
It's a great film that is unashamed in its indie sensibilities, and despite the fact the plot centres around an obscure pastime that many might not be familiar with, it's not solely about birding; everyone can find something to relate to in this narrative. In fact, it's a story about David's need to connect to that passion he shared with his mother, who he lost to cancer. It's also about coming to terms with his father's eminent remarriage, whereas he's just not quite ready to move on yet.
It all has a very poignant feel, and would be morbid and depressing if it wasn't for a balanced undercurrent of humour, which is very character centred and grounded, never tipping over into the ridiculous, or at the expense of the titular hobby itself. Indeed, director and writer Rob Meyer treats this recreational pursuit with seriousness and respect, and it shows the shift in youth culture as a decade or so ago these characters would have been the butt of "nerd" jokes by the more traditional "popular" kids and shown as one dimensional caricatures. The film doesn't actually have any antagonists for David and his friends to go up against (the closest they get is another group of rival birders) but instead, Meyer is far more interested in the emotional journey these characters go through.
This is all made possible by some wonderful performances from the young cast. Smit-McPhee particularly excels at giving a really heartfelt and sympathetic performance. He exudes a real vulnerability, as well as an inner strength and determination as he struggles with the loss of his mother, and the search for this bird becomes more than just a physical quest.
Alex Wolf and Michael Chen as David's fellow birders have a great chemistry, and along with Smit-McPhee, all three feel like they've been long childhood friends with a real authentic and natural relationship. Katie Chang's Ellen, as David's love interest, also brings real warmth and compassion to her role. Her and Smit-McPhee have a sweet and awkward rapport, and again, a realistic and grounded portrayal of a budding romantic relationship. Amongst the more mature cast, we also have Ben Kingsley's Lawrence Konrad, a seasoned birder, who has a small but important role.
'A Birder's Guide to Everything is a beautifully shot film, and Meyer makes the most of the natural surroundings which only adds to the charm and serenity this film gives off.'
Combined with some solid performances and a great coming of age story, which is easily up there with Stand By Me (1986), it is a film you will be enamoured with. And you never know, it might just be the first step you take in a long passion with birding for yourself.
David Axcell
Film Critic
David has quite a broad taste in film which includes big budget blockbusters and small indie films; including International and Arthouse cinema. As long as it's good in that particular genre, he'll watch anything.
This article is copyright owned by Keltar Limited. All rights reserved.
Plagiarism or unauthorised copying is not permitted.
All other copyrights remain the property of their respective owners.